Race 9 - NL-W Speedbowl - 10-15-22
LITES Race 6 - Thompson SMP - 10-9-22
Race 8 - Lee USA Oktoberfest - 10-1-22
Race 7 - Star Classic - 9-17-22
Race 6 - NL-W Speedbowl - 9-10-22
LITES Race 5 - Wiscasset Speedway - 8-20-22
MIDGETS Race - Lee USA - 8-12-22
Race 4 - Monadnock Speedway - 7-23-22
Race 3 - NL-W Speedbowl - 7-9-22
LITES Race 4 - Seekonk - 6-29-22
Race 2 - Wiscasset Speedway - 6-18-22
LITES Race 3 - Hudson - O'Brien - 6-12-22
LITES Race 2 - Star Speedway - 6-11-22
Race 1 - Lee USA - 5-20&21-22
LITES Race 1 - Thompson SMP - 4-2-22
seymourperformanceproducts.com
NEMA Announces
Contingency Awards
Presented by
Seymour Performance Products
The Northeastern Midget Association has announced that Seymour Performance Products (SPP ) will be presenting contingency awards from some of the most prominent names in the industry on a race by race basis to NEMA competitors. The NEMA LITES kick off their season at the Thompson Motorsports Park ICEBREAKER on April 11, and the combined group kicks off the season at LEE USA Speedway on May 15th.

"We really wanted to determine a way to give back more to the NEMA community," said SPP owner, Bobby Seymour. "We partnered with some of the best names in the motorsports industry to provide generous contingency awards to our NEMA Midgets and NEMA LITES teams on a weekly basis. This should drive excitement for our competitors and also brand loyalty to our sponsors," he said.

"The entire club thanks Bobby, Matt and the SPP team, as well as all of the contingency sponsors, for this great initiative," said club President, Tim Bertrand. "We are excited to increase engagement with the brands who have been so loyal to motorsports, and also give back to our competitors," he said.
The following partners will be
providing cash and product
to NEMA competitors:


nerfinc.com

mpdracing.com
"The Friends of Mike Rivard"

NEMA LITES/NEMA Midgets heat races will be sponsored by Sunoco Racing Fuels.





Each NEMA Midgets and NEMA LITES heat winner will receive 5 gals of Sunoco Racing Fuel.

Industry Sponsors who will be




supplying Gift Certificates:


bellracing.com

diversifiedracing.com

simpsonraceproducts.com

wintersperformance.com

ipcindy.com

fkrodends.com

proshocks.com

vahlco.com

advancedracingsuspensions.com
The contingency awards
will be as follows:

NEMA LITES Feature Winner will receive a $50 gift certificate from one of the participating sponsors, of their choice.





2nd and 9th place finishers will receive a $50 gift certificate from one of the participating sponsors, of their choice.





The 3rd and 7th place in Lites will each be awarded $50 cash from "The Friends of Mike Rivard"





The NEMA LITES Hard Charger will receive a $25 gift certificate and $25 cash from MPD Racing.





The new "Future Stars" will be determined before the start of the season. These participants will compete at each event for an additional $50 cash award from Seymour Performance.

NEMA Midgets Feature Winner will receive a $50 gift certificate from one of the participating sponsors, of their choice.





2nd and 9th place finishers will receive a $50 gift certificate from one of the participating sponsors, of their choice.





The NEMA Midgets Hard Charger will receive a $50 gift certificate from Valco Wheels.

At each event SPP, will have a
representative distribute cash
and gift certificates. Certificates
will be redeemable at Seymour
Performance Products.

---



FULL IMPORT & DOMESTIC
REPAIRS AND SERVICE
Jeff Horn


182 Pond St.


Ashland, MA 01721
508-881-4540


Hitch & Trailer Specialists


www.a-1automotiveservice.com


---




SALES • SERVICE




PERFORMANCE and SUSPENSION UPGRADES





Specializing in Finer Imports


AUDI • BMW • JAGUAR • MERCEDES
LANDROVERS • PORSCHE • SAAB
VOLVO • VW



(508) 697-5921


1460 Pleasant St. (Route 104)
Bridgewater, MA 02234
www.motorcarsint.com

---

SERVING ALL MAKES of MIDGET




& SPRINT CAR ENGINES


Jon Andruk
ja@circleperformance.com


69 LOCUST STREET,




BERKLEY, MA 02779




508-580-5844

174 CID Ford Head Gaerte - $16,500
INFO SHEET PDF

---


"Tires Designed for Champions"
hoosiertire.com


www.rwjm.com

---


Gene Angelillo Memorial Page




NEMA and Hoosier Tire




Ink Exclusive Deal

Brockton, MA - NEMA announced that the Northeastern Midget Association and Hoosier Tire East have inked an exclusive, three year deal. Under the deal, NEMA will have exclusive rights in the Northeast to the current plated compounds (RR 7, 7.3, RF 5, LR, 5 and LF, 4, 5) and will be the only series in the Northeast running these particular tires.



Hoosier will also continue to be a major contributor to the NEMA point fund, and in addition have offered fixed pricing for the racer over the next three years.



"NEMA has enjoyed a long history with Hoosier. This sport is about supporting those who take care of you, and supporting each other. We feel that we have the best product in Hoosier and look forward to a long relationship with them," said NEMA President, Mike Scrivani.





As part of the arrangement, Hoosier tire has selected long time NEMA supporter Seymour Enterprises to be the exclusive dealer and service provider to the Northeastern Midget Association.

| | |
| --- | --- |
| | |
| | |
| | |































































































































































































































































































The 69th Annual NEMA BANQUET
SATURDAY, MARCH 25, 2023
White's of Westport
66 State Road,
Westport, MA
Cocktails at 6:00 PM
Dinner & Awards at 7:00 PM

Banquet Tickets are $55. BANQUET FORM HERE
Deadline for headcount is

February 25th

. Contact Dennis O'Brien - NEMA Banquet Coordinator at goracer16@gmail.com or 603-370-0551.
All ticket forms/payments must be in by

March 10th.

We will be doing a backdrop banner and once again are asking all teams and/or sponsors to please participate. Costs are the same as last year: $200 for a logo or $100 for just your team name. (Last year's backdrop banner is shown HERE)



We have reserved a block of rooms at the Hampton Inn for those staying over. The rooms are $126 plus taxes if reserved by

March 6th.

Call the hotel direct at 508-675-8500. You must tell them you are with the Northeastern Midget Association. The group code is "NEM" if using the 1-800 number or booking online. If you have any problems, contact Dennis ASAP!
Here is a direct link to the hotel: https://www.hilton.com/en/attend-my-event/flrwphx-nem-d9bbf4e6-678c-47eb-ac31-8b394e5a3504/



If you cannot attend the Banquet and would like to purchase your 2022 awards please contact Dennis by

February 25th!





At the request of the membership during the general meeting, we are also looking for just a couple items/baskets to be raffled or auctioned off. Please email Dennis if you want to bring something.
Dennis O'Brien - NEMA Banquet Coordinator

goracer16@gmail.com
- 603-370-0551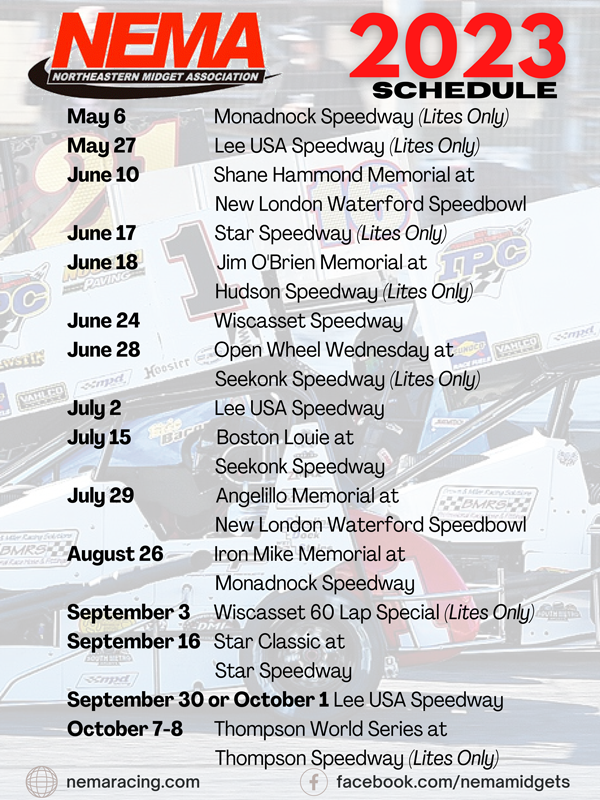 UPDATED AS OF 11/3/22
NEMA MIDGETS & NEMA LITES RULEBOOK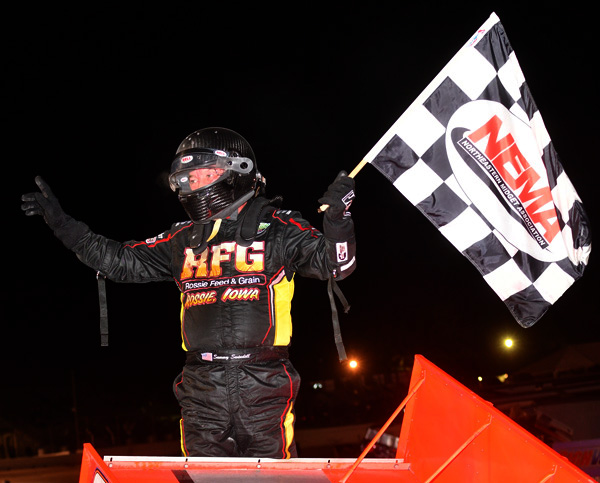 Swindell to Return to NEMA for Bertrand
at Seekonk for 2023 Boston Louie Memorial
Hot on the heels of a Chili Bowl Nationals A main feature event win as a co-owner, Tim Bertrand/Bertrand Motorsports has announced that one of the most recognized names in American motorsports, Sammy Swindell, will return to the Northeastern Midget Association on Saturday, July 15th at Seekonk's Boston Louie Seymour Memorial. Swindell is a three-time World of Outlaws Champion & Five-time Chili Bowl champion.

Seekonk Speedway has a long history of racing in Eastern Massachusetts since it opened in 1946, but the racing division with the most history there is Midget racing; the class Seekonk was designed primarily to host in its early years. In 1996, the Seymour racing family created what has now become a staple for Midget racing not just in the Northeast, but all across the land; named for the family's patriarch "Boston" Louie Seymour.

Swindell, who will pilot the Drinan/Lindblad/Esslinger powered #47 entry, will join a five car Bertrand Motorsports NEMA operation for the race including teammates Randy Cabral, Avery Stoehr, Todd Bertrand and special guest & 2022 USAC Silver Crown and 500 Sprint Car champion, Kody Swanson at Seekonk.

"I'm incredibly excited to be able to put together another deal with Sammy for 2023,' said team owner, Tim Bertrand. We've had a great time racing together over the last 8 years, and he also just invited my brother, Todd, to drive for him at the Chili Bowl, so we couldn't wait to get him back out here again," said Bertrand.

Swindell quickly found success in NEMA, finishing 4th in his first outing in 2016, then backing that up with multiple top 5 finishes, leading up to his first NEMA feature victory in October of 2019 at the LEE USA Speedway, keeping a 49 year winning streak alive.

"The guys always do a great job with the car when I come out. It's nice to be able to just come in and drive something that's well prepared and just goes. This 47 car is one of my favorite cars I've driven for Tim, and I'm looking forward to contending for a win at the Boston Louie," said Swindell.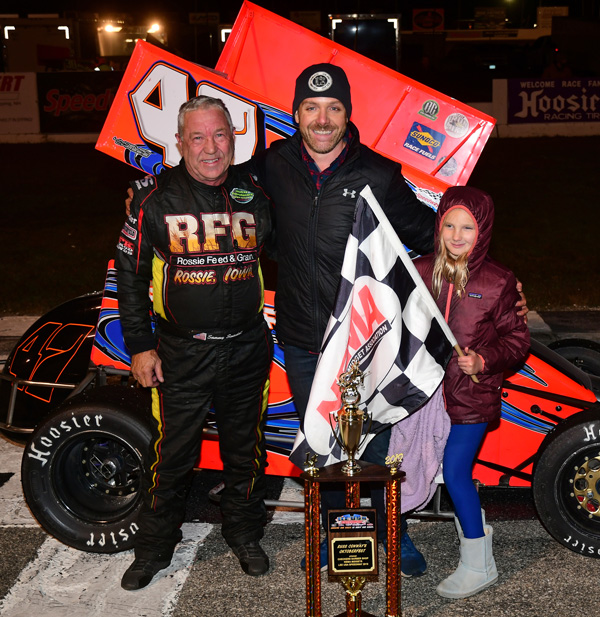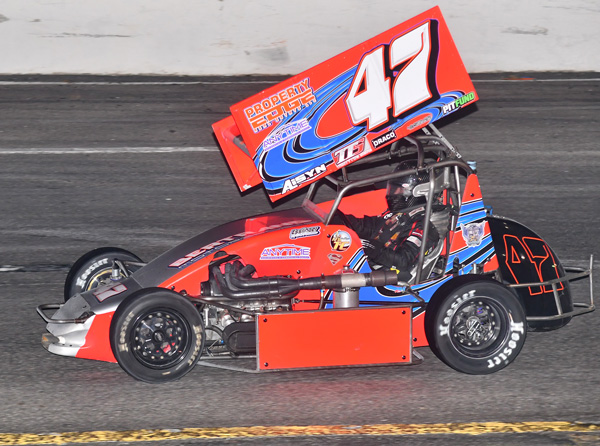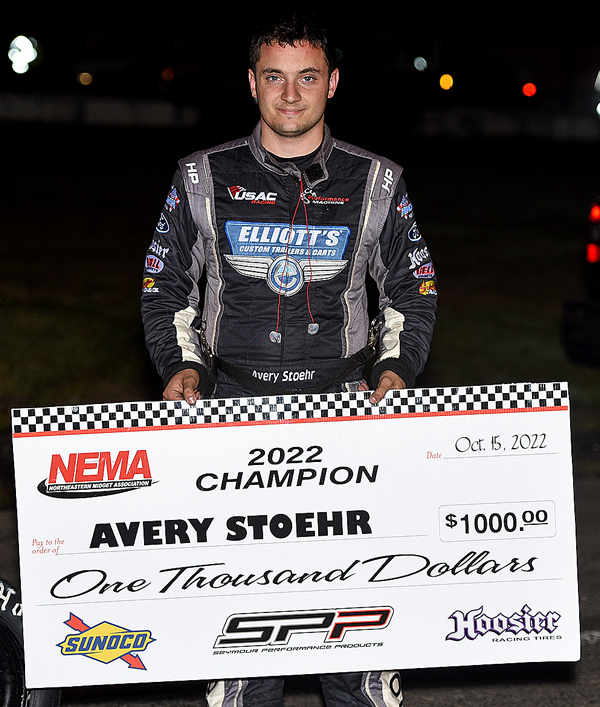 NEMA MIDGETS 2022 CHAMPION: AVERY STOEHR #39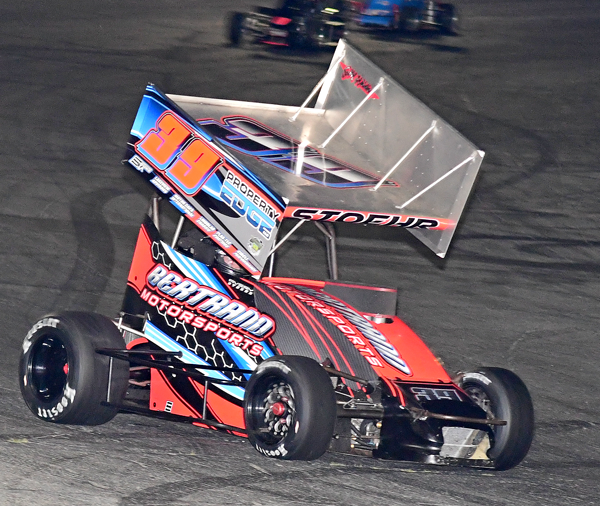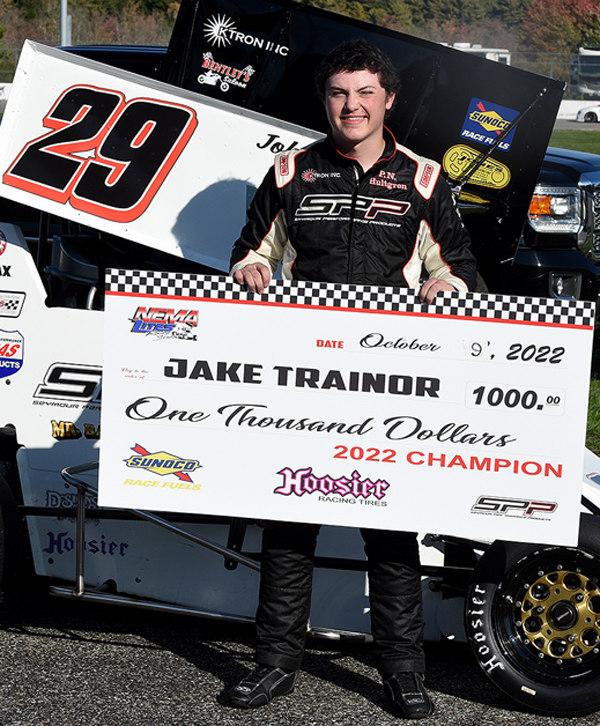 2022 NEMA LITES CHAMPION: JAKE TRAINOR #29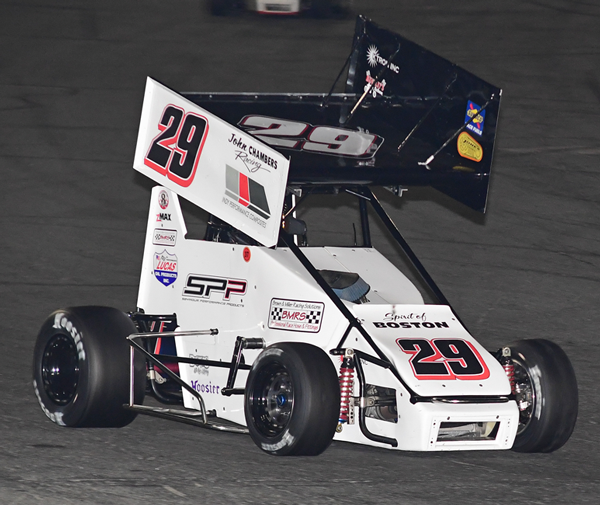 In 2022, the Northeastern Midget Association (NEMA) embarked on its 70th year of open wheel auto racing at tracks across New England including Lee USA Speedway, Star Speedway, Hudson Speedway, Monadnock Speedway, New London-Waterford Speedbowl, Thompson Speedway Motorsports Park, Seekonk Speedway and Wiscasset Speedway. The season brought some new, first-time winners as well as a veteran NEMA driver scoring his first win in 45 years! It was a year full of great surprises, action- packed racing, and excitement for all. As this year comes to a close, NEMA celebrates the 2022 champions - Avery Stoehr with his second NEMA Midget championship and Jake Trainor with his second consecutive NEMA LITES championship title.

NEMA's season opened with the LITES at the annual Icebreaker on April 2nd at Thompson Speedway. Todd Bertrand jumped to the lead on lap 10 and never looked back. He was able to hold off Jake Trainor by less than three tenths of a second followed by Kyle Valeri to round out the top 3.

Over a month later, the mighty Midgets were in action on Friday evening for their season opener at Lee USA Speedway for the inaugural race in memory of Jeremy "Smoke Jr." Decourcy. Randy Cabral, Alan Chambers, and Avery Stoehr started out their season strong with podium finishes. In the LITES division on Saturday, in only his second full year competing, the 2021 Pat Thibodeau Youth and Determination Award winner Dylan Coutu, went on to earn his first career win of the 2022 season followed by Jake Trainor and Mike Pernesiglio.

The month of June started off with a double header weekend for the LITES division at Star Speedway on Saturday evening where Paul Scally jumped out early from his front row starting spot, and showed very strong in the early stages of the race. At the halfway point, Jake Trainor, Avery Stoehr and Ben Mikitarian would begin a charge to the front. A brief battle between the trio saw Trainor come out on top, and Mikitarian would slip by Stoehr for third. The following day, the Jim O'Brien Memorial race took place at Hudson Speedway where Stoehr quickly worked his way to the front of the field to take down the victory over hard charger Trainor and Valeri.

The following weekend on June 18th, it was time for NEMA to tow to the coast of Maine to Wiscasset Speedway for their Ames True Value NEMA Night. In the NEMA Midsgets race, Avery Stoehr would click off some of the fastest laps ever recorded at Wiscasset Speedway, barely missing his own record that he set the year prior by .1000th of a second. Stoehr would go on win over John Zych and Randy Cabral. In the LITES race, Trainor charged the field to take the victory over Joey Bailey and Stoehr.

Through the first five races of the 2022 season, Jake Trainor led the NEMA LITES point standings over Stoehr, Coutu, and Bailey.

In closing out the month of June, the NEMA LITES traveled to Seekonk Speedway for the first time of the season for their open Wheel Wednesday show. The LITES were set to compete in 50 fast laps around the third-mile track. Trainor was able to capitalize on a few early cautions and lapped traffic to take the checked flag over Randy Cabral and Mike Pernesiglio. In an after race interview, Trainor said, "The hard fought battle with Randy Cabral for a number of laps, then eventually driving to the win was the highlight of my season as well as having Ken Schrader as my teammate for the night."

In the month of July, both NEMA and NEMA LITES traveled to the New London- Waterford Speedbowl for the Angellilo Memorial where the LITES race went caution free for Dan Cugini to score his first win of the season followed by Coutu and Bailey. In the NEMA portion of the event, Stoehr would go on to win over Zych and Cabral.

A couple of weeks later on July 23rd, both divisions traveled to Monadnock Speedway in Winchester, NH for the Iron Mike Scrivani Memorial. Randy Cabral had both skill and luck on his side and would go on to win both the NEMA and LITES race. Additiobal podium finishes were scored by Stoehr and Zych in NEMA and Trainor and Valeri in the LITES.

At the next race, we saw only the NEMA Midgets return to the Lee USA Speedway on August 12th for the Dave Humphrey Memorial. The 37 lap feature saw Jim Chambers and new car owner, Eric Decourcy, take their first win of the 2022 season followed by Stoehr and Cabral.

A week later, the LITES traveled back up to the coast of Maine to Wiscasset Speedway for the final time this in 2022 for a special 60 lap feature where Bailey would return to the podium with Valeri and Cabral.

For the final race of August, both divisions returned to Seekonk Speedway for the Boston Louie Seymour Memorial where a total of 40 midgets from all over the east coast traveled to the Cement Palace to compete. The Boston Louie featured one of the highest paying purses of the year. PJ Stergios driving the Bobby Seymour owned #4 would go on to win the 25 lap LITES feature followed by Cabral and Todd Bertrand. In the NEMA race, Stoehr would go on to win over Cabral and Chambers.

On September 10th, the NEMA Midgets and LITES returned to the New London-Waterford Speedbowl for The Coy Memorial where no stranger took to victory lane. Stoehr would go on to win followed by Zych and Cabral in NEMA. Stoehr's win marked a new milestone for owner Bertrand Motorsports by scoring their 100th win with the Northeast Midget Association. This feat had only been accomplished by one other car owner, Gene Angelillo, who had 107 wins. In the LITES division, Cabral would go on to win over Trainor and Todd Bertrand.

The following weekend, both divisions returned to Star Speedway for their 57th Annual Star Classic Weekend, where Stoehr would go on to win over Cabral and Chambers in the NEMA race. In the LITES event, Ben Mikitrian would return to the podium over Stergios and Stoehr.

As October quickly approached, both divisions traveled to the Lee USA Speedway for Russ Conway's Oktoberfest. An emotional high for NEMA, was Doug Cleveland's first win in nearly 45 years while fellow veteran driver Matt O'Brien followed close behind to sail into victory lane and take home a 2nd place finish. NEMA's 2019 and 2022 Champion, Avery Stoehr finished third at Oktoberfest referring to the Cleveland/O'Brien battle as "a great night for midget racing as a whole. Everything about it was great." While in the LITES division, Bailey would take advantage of lapped traffic to take the win over Coutu and Cabral.

The following weekend on October 9th, the LITES traveled to Thompson Speedway for the World Series of Speedway racing. After a caution free and tight battle for first and second, Stoehr would go on to win over Cuigini and Coutu.

On October 15th, the cars and stars of the Northeast Midget Association were back for the final time of the 2022 season at the New London- Waterford Speedbowl for the Shane Hammond Memorial. For this special anniversary, one of Shane Hammond's first cars paced the field to the green flag in the NEMA race which saw another veteran driver Mike Horn return to victory lane over Bertrand and Chambers. The NEMA LITES race was won by 2021 and 2022 LITES champion, Jake Trainor, in what he refers to as his most challenging race of the season. "I battled for 25 laps with Joey Bailey with each restart being a dog fight for the lead and I just barely lead him to the checkered to pick up the win," said Trainor. Rounding out the podium was Bailey and Bertrand.

In closing of the 2022 season, NEMA would like to thank all their supporters and to look forward to bringing more action-packed, open wheel racing to a track near you in 2023!
2022 RACE RESULTS & PHOTO PAGES HERE
-