Join NEMA Text Alerts on RainedOut
Rainout notices sent to your
email or cell phone.

---



















.

NEMA 2014 Membership Form HERE

LITES 2014 Membership Form HERE

---

---

The Allstar Performance
NEMA LITES Series
" Allstar of The Race"
RYAN KRACHUN
Waterford 4-12
will receive a $100 dollar
Allstar Performance gift certificate.

---

2013 YEARBOOK - $ 5.00

NEMA Merchandise:
Cyndy Scrivani
508-584-7748
cyndyann10361@yahoo.com

---

NEMA TRACK
HISTORIES


with 2013 updates


PDF HERE
NEMA
STATS


with 2013 updates


PDF HERE
NEMA CHAMPIONS
PDF HERE
LITES
STATS


with 2013 updates


PDF HERE
NEMA DRIVER WINS AT TRACKS
PDF HERE
Members of the NEMA
Dick Gallagher Memorial
Hall of Fame
PDF HERE

---

Custom Apparel, Screen Printing, Embroidery, & Promotional Items




-




Custom, Racing Crew Pit Shirts, Jackets and Caps




-


Custom Racing T Shirts
Low Minimums


-


(24/7 Live Answered)
508-485-5511
888-485-5510
www.stellarapparel.com

---

VINTAGE MIDGET RACING
In 2006, Dave Shore from Southbury, CT. started VMR to help keep vintage midget racing alive. VMR runs a limited schedule on Wed. and Sat. nights throughout the summer. Anyone who has a caged vintage car, and would like to run with us, please contact Dave Shore at 203-509-2835. Our current racers come from all over the Northeast including : Long Island, RI, CT, MA, NY, ME & NH.
WATERFORD SPEEDBOWL
Weds. May 10 - Weds. June 4, Weds June 9,
Weds. August 6, & Weds. Augus 27
MOUNTAIN SPEEDWAY


St. John, PA - Sun. May 18

---



FULL IMPORT & DOMESTIC
REPAIRS AND SERVICE
Jeff Horn


182 Pond St.


Ashland, MA 01721
508-881-4540


Hitch & Trailer Specialists


www.a-1automotiveservice.com


---




SALES • SERVICE




PERFORMANCE and SUSPENSION UPGRADES





Specializing in Finer Imports


AUDI • BMW • JAGUAR • MERCEDES
LANDROVERS • PORSCHE • SAAB
VOLVO • VW



(508) 697-5921


1460 Pleasant St. (Route 104)
Bridgewater, MA 02234
www.motorcarsint.com

---

NEMA Releases Vintage
Slide Show on DVD
The Northeastern Midget Association announces the release of NEMA Vintage photo's on DVD. The presentation is from the collection of one of the most respected journalist, historians and statisticians in New England, Pete Zanardi.

The range of drivers, owners, tracks and race cars depicted in the collection are the who's who in Northeastern midget racing. The forefathers that laid the foundation for present day racing are illustrated in color and black and white photo's complete with captions. Bill Randall, Ray Roberts, Ronnie Evans and Jerry Russo just to name a few drivers from NEMA's infancy.

The early cage days drivers are represented by Bill Roth, Lee Smith, Hank Stevens and Len Thrall for example. And to finish out the last couple of decades are the Fornoros, Stoehrs, Scrivanis, Seymours and many many more. The cars are as big as the drivers on this DVD that range from the Badgers to the uprights, cage and cageless, even some Offy's.

The DVD is 332 pictures strong and is a must for any early day racing enthusiast.

The cost is $20 each with all proceeds going directly to NEMA to help carry on the rich traditions these early pioneers built.

Payment can be made through PayPal HERE
to rewindles@sbcglobal.net or by sending a check or money order (payable to NEMA) as well as your name and address to Bill Van Slyke,
23 Horsestable Cir., Shelton, Ct. 06484.

---

---

2013 Race Results & Photos
Results for 2002 to 2012 HERE

---

---

Romano, Monahan to Induct




Eldridge, Fornoro into Hall

Two of the Northeastern Midget Association's greatest chroniclers – Chris Romano and Dick Monahan – will induct two NEMA greats, nine-time champion Drew Fornoro and three-time king Billy Eldridge, into the New England Auto Racing Hall of Fame Sunday Nov. 10 at the Lodge at Manelleys located at 65 Rye Street in South Windsor, CT.

In addition to the presidency, Monahan, who will induct Eldridge, has been NEMA's public relations director, announcer, yearbook editor, statistics compiler and overall trouble solver and remains one of its top historians.

Romano will induct his long-time friend Fornoro. A key contributor to the now lamented Trackside Magazine, Romano has and continues to serve the sport with pen, microphone and now camera. He is one of a few non competitors to have won NEMA's coveted Johnny Thomson Award.

Originally from Chelmsford, MA, Eldridge was the Northeastern Midget Association's first champion (1953) and, some 40 years after retiring, is sixth on the clubs' all-time win list with 32. Driving for the likes of Gibby Parmenter, Mike Scrivani, Bob Bahre and Rollie Lindblad, Eldridge, who began in the post World War II days, captured four NEMA championships.

Fornoro, who joins his father Nick in the Hall, holds Northeastern Midget Association records with 85 victories and nine championships, most of the former and all of the latter with owner Gene Angelillo. Born in Danbury, Fornoro won at least one NEMA feature in 21 different seasons, grabbing checkereds at over 20 different tracks.

---

OCTOBER 13th NEMA/LEE
CANCER WALK A SUCCESS
Approximately forty early raisers braved chilly temperatures and sunny skies to walk the Lee Speedway on Oct. 13, to benefit the N.H. chapter of the American Cancer Society. Race fans, crew members, drivers, officials and even boy scouts participated.

The event organizers, a team of Lee and NEMA members, had less then two weeks to "get the word out", and solicit donations. NEMA team leader, Tina Mederios, worked tirelessly to procure team tee shirts and stickers to sell.

Selected walkers were later given the opportunity to join in on victory lane celebrations and receive pink and black checkered flags, autographed by the race winners.

---

Bertrand Motorsports


40th Win

Todd Bertrand's victory in the Angelillo Memorial at Waterford Speedbowl Saturday night, August 10th, marked the 40th NEMA victory for Bertrand Motorsports. The team, in fact, had three of the top five finishes with Randy Cabral second and Anthony Marvuglio, in the 74, fourth.

Cabral acknowledged the situation: "It's kind of different being in second place and rooting for the car in the lead."

"This is the best night of racing I think out of the whole year because you've got so many open wheel divisions that all put good rubber down on the track," said Bertrand after his third straight Angelillo Memorial victory. In addition to NEMA and the NEMA Lites, the Supermodifieds and three different Modified divisions were on hand.

Still there were only three 12 seconds laps including Todd's feature-best 12.794 (105.518). Ian Cumens (12.939 – 104.336 mph) and Anthony Marvuglio (12.829 – 105.230 mph) did it en route to heat victories.

---

---

Mass Cruisers at Patriot Place




Thursday




May 30th

The Mass Cruisers Auto Club, Bass Pro Shops and Patriot Place want you to once again enjoy a evening of cruising nostalgia and fun!


NEMA Midgets will be there promoting The Boston Louie
at Seekonk Speedway on 6/2
The cruise, which drew 2,600 show cars and 7,000 spectators on August 23, 2012, will run from 4:30 till 8:00 pm.

Convenient free shuttle service between Bass Pro Shops and the South and North Marketplace is provided for your dining, shopping and entertainment convenience. The shuttle runs every 20 minutes from 4:00pm to 8:30pm with pickup locations at Bass Pro Shops, the South Marketplace at Christmas Tree Shops and the North Marketplace outside of Davio's.

Adjacent to Gillette Stadium in Foxboro, MA, Patriot Place features more than 1.3 million square feet of shopping, dining, & entertainment.

---

2012 NEMA VIP Fan Initiative

Facebook VIP Fan of the Race.

Two weeks before an event

, we will pick one fan from our Facebook fan page, or Facebook open group to be our guest at the races. NEMA will supply them with a pit pass, give them a VIP tour of the pits, allow them to work with a few teams during the day as a special crew member, as well as participate in other activities during the race day

---


2012 YEARBOOK - $ 3.00

NEMA Merchandise:
Cyndy Scrivani
508-584-7748
cyndyann10361@yahoo.com

NEMA T Shirts, Hats, &
Sweat Shirts







NEMA LITES T-Shirts are available for purchase. The LITES shirts are available in 3 colors - white, gray and royal blue. They come with either the NEMA LITES logo only on the front or with 2 logos - NEMA LITES on the front and regular NEMA logo on the back. The white shirts are $10. The gray or blue are $12. The new LITES t-shirts can be at The Race Depot/ Seymour Enterprises in Marlboro Mass or are available from Cyndy Scrivani.

---

Mass Cruisers at Patriot Place
Thursday
Sept. 6th, 2012
The Mass Cruisers Auto Club, Bass Pro Shops and Patriot Place want you to once again enjoy a evening of cruising nostalgia and fun!

---

2011
2010
2009
2008
2007
2006
2005
2004
2003
2002



---

The 2011



2nd Annual
Shane Hammond
Memorial
Race Page

---


Open Wheel Wednesday
July 28th, 2010
Seekonk Speedway
SHOWDOWN


EVENT PAGE

---

---


safetysolutions.com

NEMA Discount Available HERE


"Tires Designed for Champions"
hoosiertire.com


Brockton, MA - 508-580-5844
Supplier of Mazda Midget engines &
Independently Making Brand X Better

Info Here
DRINAN SCORES 100TH WIN WITH DRI-BAR

Racers' Online Store
theracedepot.com

Charlton, MA
actrailers.com

East Enterprises
Brownsburg, IN
beastcars.com

S. El Monte, CA
esslingeracing.com

Rochester, IN
gaerteengines.com

1800runsnew.com

Visit the
Coastal 181.com
Bookstore HERE

RI's most respected name in Collision Repairs
crowncollision.com

RacingAgainstCancer.com

www.rwjm.com

NEMA/Red Roof Inn


Discount Program
for Racing,
Business, and
Personal Lodging
NEMA Code &
Reservation
Site Here

---

---

RESULTS & PHOTOS



.

2011
13 - Thompson WS
12 - Seekonk DAV
11 - Speedbowl
10 - Boston Louie
9 - Angelillo
8 - Twin State
7 - Shane Mem'l
6 - Seekonk OWW
5 - Lee USA
4 - Thompson
3 - Stafford XT
2 - Thunder Road
1 - Speedbowl

2011 Lites
16 - Seekonk DAV
15 - Seekonk/ISMA
14 - Speedbowl
13 - Seekonk FF
12 - Boston Louie
11 - Lee USA
10 - Twin State
9 - Seekonk FF
8 - Shane Mem'l
7 - Seekonk FF
6 - Lee USA
5 - Speedbowl
4 - Thunder Road
3 - Seekonk FF
2 - Speedbowl
1 - Speedbowl

2010
13 - World Series
12 - Seekonk DAV
11 - Angelillo
10 - Boston Louie
9 - Speedbowl
8 - Monadnock
7 - Seekonk OWW
6 - Shane Mem'l
5 - Stafford XT
4 - Thompson
3 - Lee USA
2 - Twin State
X - Monadnock
1 - Speedbowl

2010 Lites
13 - Seekonk DAV
12 - Seekonk
11 - Angelillo
10 - Boston Louie
9 - Seekonk
8 - Monadnock
7 - Shane Mem'l
6 - Lee USA
5 - Seekonk
4 - Twin State
3 - Seekonk
2 - Monadnock
1 - Speedbowl

2009
14 - World Series
13 - Seekonk DAV
12 - Twin State
11 - Lee USA
10 - Marilyn's Passion
9 - Twin State
8 - Wings & Wheels
7 - Boston Louie
6 - Monadnock
5 - Speedbowl
4 - Seekonk
3 - Stafford
2 - Lee USA
1 - Monadnock

2009 Lites
13 - Oktoberfest
12 - Seekonk DAV
11 - Twin State
10 - Lee USA
9 - Marilyn's Passion
8 - Twin State
7 - Boston Louie
6 - Monadnock
5 - Speedbowl
4 - Seekonk
3 - Lee USA
2 - Lee USA
1 - Seekonk

Race Results & Photos
from 2002 to 2008
HERE

---

---




































































































































































































































































































































































































































































































































































































































































































































































































































































































































































































































































































































































































































































































































































































































































































































































































































































































































































































































































































































































































































































































































































































































































































































































































































































































































































































































































































































































































































































































































































































































































NEMA 2014 RULEBOOK
Including NEMA LITES
PDF HERE
CUMENS - STOEHR - ZYCH
Young Avery Stoehr Tops NEMA Midgets Speedbowl Blastoff Field
RACE REPORT BY WILLIAM VANSLYKE - Waterford CT - Two for two for a rookie driver and new car. Avery Store (#15a) claimed his heat race as well as his first NEMA Midget feature win as he held off a strong restart challenge from Ian Cumens (#29).

A NEMA Lite standout for a number of years, this 17 year old states, "I've always wanted to drive a full NEMA midget my whole life after watching my father and uncle drive." His ride, a Beast chassis with Gaerte power, is a sister car to cousin Bethany (#5b) who also won her first NEMA feature in 2013 at the Waterford Speedbowl.

At the start, the field was slowed on lap one for a multi car spin in turn three involving the #80 of Pete Pernesiglio, the #5b of Bethany Stoehr, and the #9 of John Zych.

Restarting in the original lineup, Ryan Bigelow, (#13), and Stoehr (#15a) battled side by side into turn one and down the back stretch, but Stoehr pulled ahead going into three.

Cumens raced into second from his fifth starting spot followed by Paul Scally (#30), Seth Carlson (#71), and Jim Chambers (#21).

Zych, from his ninth starting spot, moved up into the top five by lap 6.
Caution again came on lap 10 as Randy Cabral (#47) had his motor erupt in smoke and flame ending his day. Randy had been bringing his Bertrand owned ride steadily up through the field from his eight starting spot when the engine let go.

This set the stage for the most challenging restart as Cumens, from the outside front row, threw his #29 deep into turn one in an effort to show Stoehr his bumper and keep him low. Avery proved to be strong as he jumped ahead in turn four and pulled away from the #29 down the front straight.

A handfull of laps later, Zych, a past Speedbowl winner, got by Cumens for second. But his Drinan chassis had a worsening push, and he soon lost second back to Cumens. Seth Carlson stayed in the top five all day and finished forth. Coming all the way from his deep starting spot of twelfth, Todd Bertrand finished fifth in the family #74.

Ian would later say about that all-or-nothing restart, "I made one small adjustment from the cockpit to get it a little tighter and hoped it would stick so I could keep him low, but he was just too strong."

John Zych said of his lap one spin, "It was definitely to avoid the other cars that spun, and I was not concerned about the car being hurt. The tight condition just got worse as the race went along."




- "Awesome" w

as the word of the day in the Stoehr camp post race.
- Fasted lap of the NEMA feature was a 102.025 mph run by winner Stoehr.
- Bertrand Motor sports brought three cars to Waterford, two of which were brand new chassis designs (#74, #47).
- The Bertrand #39, slated for Todd Bertrand to drive, developed an engine problem, so Doug Coby, in the Bertrand #74, gave up his ride to Todd for the feature.
- In a mad dash, Randy Cabral (#47) did a 5 minute front spring change as the car did not feel right after the 5 lap Sunday noon warm up.
- Veteran NEMA flagger Steve Grant, came to the Blastoff clad in a pressed white shirt and red tie in remembrance of his legendary father, the late Earl Grant. "This is what my father wore back in the day," Steve said with a heavy heart.

NEMA MIDGETS - WATERFORD - 4/13/14

Pos.
#
Driver
Hometown
Owner
1
15a
Avery Stoehr
Lakeville, MA
Russ Stoehr
2
29
Ian Cumens

Lydell, PA

Bobby Seymour
3
9
John Zych Jr.
Mendon, MA
John Zych Sr.
4
71
Seth Carlson
Brimfield, CT
Gene Feigel
5
74
Todd Bertrand

Suffield

, CT
Bertrand Motorsports
6
13
Ryan Bigelow

E. Hampton, CT

Randy Bigelow
7
99
Paul Bigelow

Kensington

, CT
Susan Santa Maria
8
50L
Carl Medeiros Jr.
Westport, MA
Carl Medeiros Sr.
9
9L
Matt Swanson
Acton, MA
Matt Seymour
10
DNF
21
Jim Chambers
Atkinson, NH
Mike Chambers
11
DNF
30
Paul Scally
Raynham, MA
Paul Scally
12
DNF
5b
Bethany Stoehr
Bridgewater, MA
MCI Racing/
Greg Stoehr
13
DNF
47
Randy Cabral
Plymouth, MA
Tim Bertrand
14
DNF
80
Pete Pernisiglio Jr.
Charlotte, NC
Pete Pernisiglio Sr.
15
DNS
50
Kevin Park
Foxboro, MA
Peter Pernisiglio Sr.

NEMA MIDGETS HEATS - WATERFORD - 4/12/14

Heat 1:

47 - 80 - 9 - 21 - 13 - 99 - (39 DNS)

Heat 2:

15a - 29 - 74 - 71 - 30 - 5b - (77 DNF) - (50 DNS)



MEDEIROS - STERGIOS - KRACHUN
P.J. Stergios Claims NEMA Lites
Waterford 2014 Blastoff
Coming off a three win season in 2013, P.J. Stergios (#11) took the NEMA Lites opener at the Waterford Speedbowl 2014 Blastoff. The Candia, NH native started deep in the field, tenth, and was going away at the checkered over second place finisher Ryan Krachun, (#29) and third place finisher, Carl Medeiros Jr. (#50).

Despite losing his power steering at the half way mark, PJ built a commanding lead. "I needed a lot more muscle after that. The car worked well on the outside. After a couple of second place finishes late last year, I really wanted another win."

Megan Cugini (#41) took the lead at the green followed by Krachun and Scott Bigelow (#32). Krachun than went on top on lap two while Stergios moved from his tenth staring spot to second on the 6th lap followed by Cugini, Andy Borrows (46x) and Medeiros.

Krachun held the lead until a lap 10 caution triggered by a turn one spin by Richie Morrocco (#25).

On the restart, Stergios took the lead from Krachun followed by Cugini, Barrows and Medeiros. P.J. then stayed on the point till the checkers, still fighting that power steering issue, and was followed across the line by Krachun, Medeiros, Barrows and Matt Swanson, (#9), who moved up to claim fifth.

Krachun said in post race, "I wore out my left rear and had no brakes, blew out my felt front brake line." He continued, "The car handled well, but would have been a lot better with a left rear. The #11 was much better."

Medeiros, 2013 NEMA Lites Driver Champ, reported the #50 was "bad tight but improved as the race went on." The crew had added extra fuel in anticipation of multi yellows, and as the right front became worn on a track "with lots of grip", he knew third was his best shot.

The 20 car field enjoyed sunny skies and ideal track conditions to give the crowd tight, side by side racing. Next on the Lites schedule is May 10th right back at the Waterford facility for another go at the shore line track.


- Christian Briggs (#44) had engine problems after practice. Crew members from three teams and a NEMA official swarmed over the motor and corrected the problem.
- Carl Medeiros Jr. had no plans to run his Lites racer but motor problems in his new modified changed his mind. The stout Lites machine is for sale.
- After his first Lites division feature race, newcomer Dennis O'Brien was all smiles after he had some overheating problems and finishing 18th. "It rolled into the trailer, I'm happy."

NEMA LITES - WATERFORD - 4/12/14

Pos.
#
Driver
Hometown
Owner
1
11
PJ Stergios
Candia, NH
Bill Stergios
2
29
Ryan Krachun
Neschanic Station, NJ
Mike Krachun
3
50
Carl Medeiros Jr.
Westport, MA
Carl Medeiros Sr.
4
46x
Andy Barrows
New Ipswitch, NH
Jeff Johnson
5
9
Matt Swanson
Acton, MA
Matt Seymour
6
41
Megan Cugini

*

Marshfield, MA
D. Cugini
7
94
Logan Rayvals
Brockville, ONT
Craig Rayvals
8
44
Christian Briggs
Mattapoisett, MA
C

harles Thomas

Motorsports
9
51
Danny Cugini
Marshfield, MA
D. Cugini
10
18
DJ Moniz
Fairhaven, MA
David Moniz
11
21
Anthony Payne

Fairlawn, NJ

Jennifer Scrivani
12
4
Jamie Falconi
Southborough, MA
Paul Scally
13
42
Juris Kupris
Williamsburg, NY
Charles Thomas Motorsports
14
7
Todd Bertrand
Suffield, CT
Gregory Olson
15
DNF
13
Paul Bigelow

Kensington

, CT
Randy Bigelow
16
DNF
25
Richie Morrocco
Plainville, MA
Richard Morrocco
17
DNF
39
RJ Tufano
West Haven, CT
RJ Tufano
18
DNF
16
Dennis O'Brien
Deerfield, NH
Chris O'Brien
19
DNF
45
Brandon Igo
Wilbraham, MA
David Igo
20
DNF
32
Scott Bigelow

E. Hampton, CT

Scott

Bigelow

21
DNS
35
Randy Cabral
Plymouth, MA
Glen Cabral
22
DNS
45m
Joey Mucciacciaro
Wolcott, CT
Frank Mucciacciaro

Heat 1:

94 - 46x - 51 - 7 - 21 - 16 - (45m DNS)

Heat 2:

32 - 41 - 25 - 9 - 44 - 18 - (13 DNF)

Heat 3:

11 - 29 - 39 - 45 - 42 - 4 - (35 DNS)

Blastoff Weekend at Waterford Speedbowl
Saturday & Sunday - 13 Divisions Racing
Waterford, CT (April 11, 2014) – Waterford Speedbowl opens its gates this Saturday and Sunday welcoming hundreds of racecars and thousands of fans for its annual Blastoff Weekend event. The show marks the shoreline oval's 64th consecutive season of operation and gives race fans a taste of the speed and excitement the track has in store for 2014. In total thirteen race divisions will provide the on-track entertainment at Blastoff with qualifying races plus seven main events Saturday evening. The remaining six feature races take place on Sunday highlighted by a 100-lap race for the Valenti Modified Racing Series. Blastoff Weekend was originally scheduled for March 30 & 31 but had to be rescheduled due to wet weather.

The popular Valenti Modified Racing Series and

Northeastern Midget Association,

both long-standing race series rich in history in New England, each begin their 2014 seasons at Blastoff. The New England Truck Series will also visit plus all the Speedbowl's regular racing divisions from its NASCAR Whelen All-American Series and Wild 'n Wacky Wednesday racing series round out the weekend's card.

Blastoff Weekend gets underway early

Saturday

when the pit gates open for race teams at 7:30am. Practice rounds commence at 9:00am, with spectator grandstands opening at 11:30am. Qualifying races will set the feature race lineups for all 13-divisions Saturday and go to post at 2:30pm, including for the Valenti Modified Racing Series which expects a large turnout of racers. Feature races are scheduled to begin at 5:00pm.

NEMA Lites are the second race.





Sunday

's event schedule kicks off at 10:00am with the popular Speedbowl Pit Party, giving fans an up close and personal look at all the cars and stars and a chance to get autographs from the drivers.

Racing begins just after 12:00pm when the Northeastern Midget Association competes for 25-laps.

Sunday's feature races also include four NASCAR Whelen All-American Series races anchored by a special 64-lap SK Modified® event and closing out the racing will be the 100-lap race for the Valenti Modified Racing Series.

Blastoff Weekend event admission is $35.00 for adult grandstands admission and $10.00 for youth ages six through fourteen. Kids age five and under receive free grandstands admission. Pit area pricing is $40.00 for licensed racing members and $50.00 for non-members.

Blastoff Weekend is presented by Levine Distributing and Budweiser.

NEMA Teams Prepare for the




"Bowl's" 2014 Blastoff

Rescheduled to April 12 and 13, the Waterford "2014 Blastoff" is set to begin the NEMA racing season. Race team preparations began late last fall and have progresses throughout the long cold winter, but things will soon heat up.

The weekend will showcase a number of heats and features that will test the newly rebuilt machines of the NEMA and NEMA Lites divisions.

"Auto racing success demands 80% car, and 20% driver". That quote came from a former Daytona 500 winner nearly 30 years ago, and the same still holds true today.

Recently, a number of NEMA and NEMA Lite teams took the time to share their off-season maintenance practices.

Jim Santa Maria from Burlington, Ct., competes in the NEMA division with a 2009 Beast chassis powered by a Mazda engine. In the off season Jim and the crew tore the number 99 all the way down to the bare chassis, repaired any cracks and touched up some broken welds; then the frame got a complete powder coating. His Mazda power plant has been rebuilt with hopes on improving his 3 top 10's from 2013.

Keeping with Mazda power, Pete Pernesiglio from Long Island, N.Y. still has a possession his very unique 1986 Mazda Rotary engine. For years the engine literally sat on his garage floor and occasionally Pete would squirt some oil in it, spin it over a few times to chase the mice out. In 2013 Pete reworked the old piece and placed it back in the 1997 Stealth chassis that he and son Peter had so much success with. For 2014 Pete has decided to rebuild the fuel system and upgrade the ignition. With these improvements, "Mazda" Pete hopes to improve the engine's performance and get the number 50 back in the field.

Jennifer Scrivani, owner of the #21 Lite midget, has overseen a number of changes and upgrades to the 10 plus year old Hawk chassis. It was disassembled and welds repaired, a new rear end was installed and the fuel system upgraded. These improvements will insure driver Anthony Payne adds to his 4 top 10's of 2013.

In an effort to reduce some DNF's from 2013, Richie Morrocco, #25, and his crew have installed a new clutch, new fuel pump, and upgraded the cam shaft in their 12 year old Focus engine. Their chassis, a 10 year old Hawk, was checked over in an effort to add to Richie's 1 win and 6 top 10 finishes in 2013.

The #51 NEMA Lite racing team captured the 2013 owner points championship with driver Danny Cugini. To insure equal success this season his team has checked over the 2006 Hawk chassis replacing any worn parts and upgraded the brake system. Although the motor was refreshed last year, new cylinder head valves and springs were installed for 2014 with hopes of capturing the driver's championship.

Netting 3 wins and 10 top 10's in 2013, P.J. Stergios, #11, will not rest on those successes. He and the crew have completely tore down the 2006 Beast chassis for some upgrades, fixed electrical issues and had the rear end rebuilt. Personally, P.J. kept sharp in the off season by racing go karts and keeping a positive attitude with hopes of more wins for the new season.

Moving up to the fill NEMA division for 2014, Kenny and Jeff Johnson had a lot of work to do. The #46 Hawk chassis racer may look the same, but the components within are not. The Johnson's have rebuilt a newly acquired Autocraft VW engine and had it painstakingly installed in the car. New this year; the torque tube and drive shaft, electrical wires and fuel lines, rear and front axle, seat and safety equipment. The 2002 chassis was tore down and upgraded to insure ongoing success for the new season.

The #71 Drinan chassis, Esslinger powered midget of Seth Carlson will be back in 2014. Seth and crew will be shooting to improve on their 1win and 10 top 10's of the past season. The car itself went through few changes but Seth has been training for a triathlon, insuring he's in top shape for the battles ahead. The hot summer nights can at times be taxing on a driver and any edge can be an advantage. The Esslinger engine is a young 3 years old and will hopefully have as much endurance as it's driver.
NEMA's first Green Flag….Waterford "2014 Blastoff Weekend"
At Thompson CT's final checkered flag last fall, all thoughts were on the off season. As the month of March 2014 rolled around, thoughts are now on the "new season." The race fan's hunger for the first live event will soon be satisfied as the Waterford Speedbowl and the Northeastern Midget Association will be on the menu.

The March 28th, 29th and 30th "2014 Blastoff Weekend" will be held at "the perfect midget track." That's a quote from many NEMA drivers over the years as the speeds and competition continue to climb at the shoreline speed plant. A year ago at the opener, Todd Bertrand turned a lap of 12.619 seconds, 106.9 mph, on his way to winning his heat race, compared to times in the 12.8's and 12.9's in previous years.

Coming off a very competitive 2013 season with 9 different winners in 15 races led by John Zych with 5 wins, this crop of drivers and teams preparing for the opener are a good mix of experienced veterans and talented rookies in both the NEAM and Lites divisions.

Zych, 2013 NEMA champ, claimed his first checkered at the Waterford Blastoff opener in 2012, but will get pressure from last year's winner, Todd Bertrand wheeling the family #39. Also out of the Bertrand stable is past Waterford winner Randy Cabral and Whelen Modified Champ Doug Coby, both in new Linblad / Drinan chassis cars.

Another "Bowl" winner from 2013, Bethany Stoehr, will be joined this year in the NEMA Midges division by cousin Avery Stoehr. Avery campaigned the family #15a in the Lites for a number of years but got some seat time in the big cars in 2013.

Other returnees looking for "Blastoff" success" are Ian Cumens in the Seymour #29 and new NEMA division entrant Ryan Bigelow in his #13 Honda powered racer. Long Island's Pete Pernesiglio (#80), Alan Chambers (#21), Seth Carlson (#71), and veteran Paul Scally in his #30 Drinan Chassis midget, are all opening day hopefuls.

Also on the card for opening weekend will be the NEMA Lites division, starting their seventh year of competition. Led by the only returning 2013 multi- winner P.J. Stergois (#11), this ultra competitive series had eleven winners in sixteen races for 2013. From top to bottom, the Lite's roster is loaded with youth and exuberance and promises not to disappoint the fans.

Also expected are Lites competitors Andy Borrows (#81), Scott Bigelow (#33), and Danny and Megan Cugini (#51 & #41). Winner at Oswego in 2013, Richie Morrocco, will run his #25. Other Lites entries will be Brandon Igo (#45), Logan Rayvals (#94), and a two car effort from CTM Racing and Christian Briggs. Christian has teamed with former go-kart racing buddy Juris Kupris, a Conn. native, to run his old ride, now re-numbered to #42. Christian will drive a newly acquired former USAC Spike chassis as the #44.

From the Jenifer Scrivani camp is the revamped chassis #21 driven by second generation driver Anthony Payne. With limited exposure in 2013, this will be Anthony's first full season in the Lites.

With NEMA's 2014 campaign officially starting at the Blastoff's first green flag, the NEMA team's off season preparation will surely be put to the test.


by Shaun Courchesne



racedayct.com

Doug Coby To Add More Midget Events




In 2014 With Bertrand Team;




Ready For NEMA Opener At Waterford

For years Doug Coby wanted to be part of the prestigious "guest driver" program for the Bertrand Motorsports Northeastern Midget Association team.

It's a program with Bertrand Motorsports that over the years has included the likes of Ryan Newman, Cole Carter, Ted Christopher, Lou Cicconi and Mike Stefanik to name a few.

Now guest who isn't leaving anytime soon might be the best way to categorize the Milford driver's place with the team.

After running three NEMA events for Bertrand Motorsports in 2013, Coby said he expects to expand that schedule for 2014. FULL STORY HERE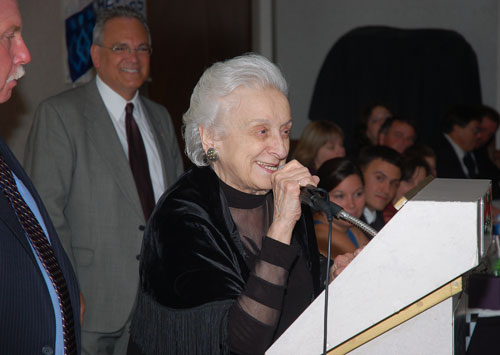 Mrs. Irene Venditti passed away on March 28th.
Find a Victory Lane photograph that includes Irene Venditti. Reach out, grab and hold on to that smile. That smile is what Irene, the matriarch of one of New England's premier racing families, was all about.

A New England Auto Racers Hall of Famer, Irene Venditti,. 94, passed away Friday.

Part of Seekonk Speedway from its inception in 1946, the smile reflects the love and joy Irene found in both the game and in the competitors. Victory was not the result so much as it was the culmination of the battle.

She was by husband D.Anthony's side when Seekonk became a reality in 1946. She was a major part of the battle that resulted in the "Cement Palace" being one of the longest-running tracks in the country. Her dedication to the sport and her husband actually preceded that, going back to Anthony's involvement with the "Big Cars" before the war.

And, one suspects, nothing surpassed the Midgets in Irene's heart. "Almost to the end Mrs. V was there for every Midget show," points out Seekonk historian R.A. Silvia, a life-time friend of Irene. "Seekonk was built for the Midgets and she never forgot that."
Seekonk hosted the first-ever Northeastern Midget Association event on May 30, 1953 and the "Cement Palace" remains a showplace for the Midgets.

Back a few years ago Irene rode around the track in a special two-seater driven by New England open-cockpit legend Joe Sostillio. She so loved it as she did whenever other legendary drivers and cars came to the place.

A woman of immense faith, Silvia points out "she always went far beyond the usual limits of friendship. Her kindness was gigantic. She was truly universally loved."

She could, however, be stern and was indeed so when, following D. Anthony's passing in 1991, the situation demanded it.

NEMA extends its sympathy to Irene's family – daughters Ann and Adrianne and son Francis.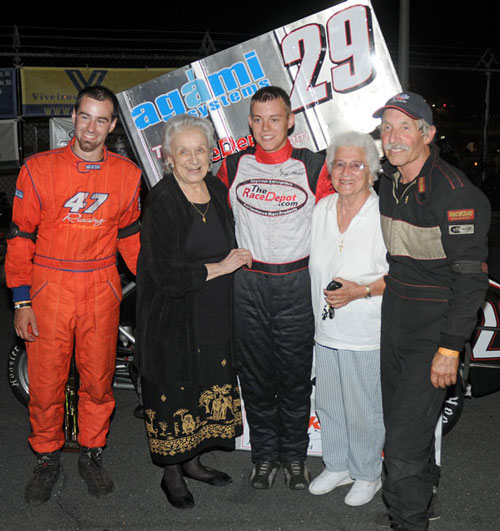 NEMA Announces 2014 Schedule
Printable PDF of NEMA and NEMA LITES 2014 Schedule
After months of hard work and planning, the Northeastern Midget Association has finalized it's schedule for the upcoming racing season. Both ends of the thirteen race schedule will be held at the traditional venues; the kick-off at the Waterford Speedbowl March 29 - 30, and the wind-down at Thompson, CT in late October. The eight month, ten track span of events will take the winged warriors as far north as Evan Mills Speedway in Evans Mills, NY and Oxford Plains in Maine; and as far south as Seekonk, MA.

The first hot laps of 2014 will be turned at an open practice slated for March 28 at the Waterford Speedbowl, followed by two days of intense qualifying and features by both the NEMA and Lites divisions for the "2014 Blastoff" on the 29th and 30th. After a bit of a break, racing resumes at the Evans Mills Motorsports Park on May 24th in upstate New York.

What follows is the heart of the schedule as the teams will race in eight events over a span of three months starting with a newer track for NEMA in Wiscasset, ME on June 7. Monadnock Speedway in New Hampshire is next on June 21 for the "Iron Mike" Memorial, a season highlight celebrating the life of legendary car owner Mike Scrivani. The teams return to NH for a June 28 race at the Twin State Speedway in Claremont to finish out the month.

July will be especially challenging for the teams as the mid section of the month hosts three races in eight days. On July 19 NEMA will be part of the Oxford 250 super lae model weekend in Maine, a very prestigious event in the northeast. This event will offer an opportunity to claim the Marvin Rifchin Trophy, a piece wanted on all NEMA driver's mantels.

Next up, the only mid week event of the year is on July 23 in Seekonk, MA. Billed as "Open Wheel Wednesday;" the track will host the Tri-Track Open Modified Series as well as the NEMA "Boston Louie Memorial Classic." The "Louie" is special to the NEMA fraternity as the annual race is held in remembrance of "Boston" Louie Seymour, long time NEMA midget car owner.

The month closes out with a return to the Waterford Speedbowl on July 26 for NEMA's second of four visits. It will be a very special night to say the least as much loved and missed Shane Hammond will be remembered.

August starts out where July left off, back at the popular Waterford facility on the 9th, and then back north to Epping, NH and Star Speedway on the 23rd, a NEMA mainstay.

New York state's second stop on the schedule is at the famed Oswego Speedway, Oswego, NY. The Sept. 13th Saturady at the lightning fast track is the one and only race date for the month.

The final two events of the year are two day shows starting October 4-5 at Waterford, for the clubs fourth visit and ending at "The World Series of Speedway Racing" on the high banks of Thompson Speedway on October 18-19.

The NEMA Lite Division's 2014 schedule mimics the NEMA schedule save for the additions of races on May 10th at Waterford, May 31 at Star and Sept 6th back at Waterford. The Lites will not compete at Thompson.

As the days get longer, hopefully the temperatures will rise as high as the anticipation of this new season. The NEMA and Lites teams are winding up final preparations and as the first race date approaches we can only imagine how the season will go. Check back here weekly and we'll let you know!
NEMA General Meeting
& Hoosier Tire Info Session:
Friday, March 14, 2014
-
On Friday, March 14, 2014 at 7:30pm, NEMA will host a general meeting at the Crowne Royal Plaza in Marlborough, MA.

Exit 24b off I-495.





Representatives from Hoosier Tire

will attend the meeting to discuss tires for the 2014 race season. NEMA invites you to attend the meeting . This is your time to ask the questions you need answered about your racing tires. The objective of the meeting is to give everyone a full understanding of the makeup and functionality of the Hoosier Tire so you can make more knowledgeable decisions with your tires at the race track. We are encouraging all drivers, car owners, and crew members to attend this exclusive informational session.

The NEMA board will also review the

2014 race schedule

and any outstanding issues that need to be discussed prior to the season opener.

At this meeting, NEMA will also be accepting new

memberships

for those of you who have not yet signed up for the 2014 race season.

March 14th will be the last day that you can purchase your membership at a reduced price.

Please remember we would like all paperwork completed before the Budweiser Blastoff on March 29th at Waterford Speedbowl.

NEMA will be serving

snacks

at the meeting for the hard working folks on a workday.
NEMA Drivers "Other" Jobs
Talents outside the cockpit….Part 3
STORY BY WILLIAM VANSLYKE
For this third and final installment of Drivers "Other" Jobs, we're going to hear from the owner of Motor Cars International located in Bridgewater, MA.

Greg

Stoehr

, 49, the establishments Service Manager as well as owner, has been selling and servicing cars there for 30 years, a career he enjoys except for the long hours away from home. Every technician has been trained by Greg, which he says is the most likable part of the job, as he ensures the work gets done properly and efficiently. Away from the dealerships duties, he enjoys skiing and working on a fleet of midget race cars and go karts that are driven by himself, daughter Bethany and nephew Avery.



Bethany Stoehr

, also an employee of the above mentioned dealership for the past 3 years, boasts as only the 2nd female to win a NEMA feature event. That accomplishment occurred at Waterford Speedbowl in 2013 in front of a roaring crowd. The next event, held in New Hampshire, had this 18 year old leading the fans in singing the national anthem, which was no small feat given it was her very first performance in front of a live audience. When putting in her hours at the family dealership, she can be found performing clerical work as well as some light auto repair. The most unique part of the job has her transporting high end vehicles around the northeast, all of which she says is enjoyable and never boring.



Avery Stoehr

, 17, son of past NEMA champion, Russ Stoehr, and forth generation driver, works at Todrin Industries, Lakeville, MA. Duties has this youngster working with sheet metal performing welding and machine work, which he has done for the past year. He enjoys the opportunity to operate a number of different work centers and different variations of equipment. On occasion he has to fight through some boring jobs but looks forward to getting away to go snowboarding and racing.

Bigelow Electric, East Hampton, Ct., employs

Ryan Bigelow

, 23, as a foreman. Ryan says he's a "lifer" as he's worked at the family business all his life in one capacity or another. An electrician by trade, duties include electrical work as well as running and supervising jobs, tasks Ryan explains can be very challenging on occasion. Always the outdoorsman, he enjoys the winter as snowmobiling is his family's outdoor hobby.

Finally, we close out our list of drivers with a young man who's profession is unique and challenging as he's always "cooking up" something.

Christian

Briggs

, 30, from Mattapoisett, MA, holds the title of Executive Chief at the Gateway Tavern. The popular restaurant located in Wareham, MA., has been Christian's employment home for the past 10 years. Duties and responsibilities under his title include "ensuring everyday operations are achieved properly" as this restaurant has a large following and at peek hours patrons deserve perfection. Christian brings a great work ethic to the table as he must juggle the racing weekend schedules with the tavern's work schedule, a task that at times can be a challenge. But as he has proven many times in the past, he can excel in both environments.

Multi-talented and multi-tasking, NEMA drivers can do it all. Their passion for their careers is equaled only by their love for a sport that uses up a large amount of spare time and money. They wouldn't want it any other way.
NEMA Drivers "Other" Jobs
Talents outside the cockpit….Part 2
STORY BY WILLIAM VANSLYKE
You would think with all the racing knowledge and ability our NEMA and NEMA Lite drivers have, that their everyday nine to fives would follow that same line. Well, nothing could be farther from the truth. This time around we'll visit a driver that will pour you a tasty drink, a young lady that will teach you how to somersault, and a guy that'll build you a house; just to mention a few.



Scott Bigelow

, 35, from East Hampton, Ct., (along with his racing family made up of Ryan, Paul and Randy); own and operate Bigelow Electric Inc., out of Kensington, Ct. They have been running the company for the past 20 years billing themselves out as "Electrical Contractors". Scott, the vice president, enjoys the work but always saves time on the side for hunting, snowmobiling and spending time with his three kids. Come this March, he'll once again be adding racing to his busy schedule.

Next up are

the Cugini siblings, Megan and Danny

, 18 and 21. Both reside from Marshfield, Ma. and both compete in the NEMA Lite series. Danny has been employed as a Mechanical Contractor for the last 4 years and "Meg" is a Nursing student at Laboure College in Milton, Ma. In their spare time away from the daily grind, Danny enjoys riding his ATV's and working around the race shop. Sister Meg fills her spare time as a gymnastic coach.

Speaking of racing families, the

O'Brien

name will always be associated with New England auto racing. Father and car owner, Jim O'Brien, fielded many a fast midget over the years in the NEMA series and the same can be said of son

Matt

. Along with elder brother Dennis, Matt, 41 from Wilmington, Ma., continues to ensure the familiar family name is always on the entry lists. Away from the track, Matt holds the title of Senior Project Architect at R.E. Dinneen Architects, located in Boston, a position he's had for 5 years. The busy work schedule at the firm has Matt performing design work, production and management duties. His off time is spent with the kids, the race cars while tinkering with carpentry. Is a wooden race car design in his future?

"The Beach, love the beach", is what

Andy Barrows

says is his favorite past time when not racing or running Prostock Kitchens out of Peterborough, N.H. This New Ipswich, N.H. resident campaigns a NEMA lite racer during the racing season while juggling the Kitchen business that he's owned for 15 years. Andy will point out that the title of President of a company comes with the duties of doing "everything". When asked of the pro's and con's of the business, Andy points out the best thing is dealing with the customers, and the worse thing is dealing with the customers, but for 15 years he's done a good job with both.

When the topic of being active and going fast comes up, NEMA driver of the Bertrand family midgets,

Todd Bertrand

, 22, throws his hat in. This Suffield, Ct. native loves to drive go karts and go snowboarding when he's away from the track. For two years, Todd has worked as a bartender at the Plan B Burger Bar in West Hartford, Ct. and loves to socialize while serving the customers, but is not fond of the long, late night hours. Always one to experience new things, Todd enjoys tasting the latest craft beers on the market and makes recommendations to his customers.

So, while this group will be happy to build you kitchen or design you a house, next time we'll visit a place to buy a great car and a place to buy a great meal……bring money.
NEMA Drivers "Other" Jobs
Talents outside the cockpit….Part 1


"plays in dirt", "30 years", "AARP", "Sold"
STORY BY WILLIAM VANSLYKE
We fans of the Northeastern Midget Association are well aware of what our drivers do 17 weekends of the year. The question is, what's their life like away from the track, away from the bright lights, the screaming engines, the competition? What exactly are these drivers other talents and interests when not strapped in their rocket ships. Well, some of NEMA's best were gracious enough to reveal some interesting aspects of their lives pertaining to their hobbies, occupations, likes and dislikes.

Multi feature winner and NEMA's 2013 Champ,

Johnny Zych

, 30, from Mendon MA, has what you could call a serious sweet tooth. John is a district sales manager for the Hershey Company for southern New England. John has been with Hershey 8 years and currently manages a sales team, a group of people he enjoys working with. When away from the track and his job, he enjoys time with the family and playing basketball. John was everyone's friend at the club's recent banquet as he showed up with the "largest Hershey bar anyone has ever seen" as it was measured in pounds!

Driver of the bright orange and white number 30 midget, (and NEMA's club treasurer),

Paul Scally

, from Raynham, MA, currently supervises all construction activities at the R. Zoppo Construction Co. in Stoughton, MA. A 10 year veteran at the company, his title of Superintendent keeps him busy and allows him to earn the needed capital to go racing. Not one to relax after work, Paul spends this off time building racecars and spending time with his dad.

They call this next driver, "The Jet",

Joey Payne

, 47, from Fair Lawn, NJ.
"The Jet" is a handle he does not treat lightly, as this Service Manager for "Vacuum Truck Rentals" makes sure he's always on the move. Joey has been at the Oakland, NJ rental facility for 4 ˝ years and is currently in charge of 50 plus truck rentals spread up and down the east coast. He loves the job because he never knows where he'll be on any given day, but on occasion, he'll get caught up on delivering a truck on a Friday when he needs to leave for a race. Yes, "Jet", is a very appropriate handle.

The Pernesiglio name as been synonymous with NEMA for more than 30 years, and "young"

Pete Pernesiglio

races the family car to keep that tradition alive. Son of "Mazda" Pete, this 43 year old father of one from Lake Grove, NY, a Long Island community, works in auto parts sales at Advantage Hyundai. With 10 years service at the Hicksville, NY dealership, Pete enjoys getting home every night, but has his hands full at times dealing with the commute, a part of the job not to his liking. So as a outlet, Pete heavily involves himself with slot car racing, and even takes his unique hobby out of state to test his skills against some of New England's best.

To watch

Kevin Park

at any race track, you'll witness a 59 year old bounce around with the youthfulness of a racer 30 years his junior. This tireless NEMA Lites driver, from Foxboro, MA. enjoys making his livelihood operating heavy equipment for the Derenzo Co., but is quick to say he'd rather not be out in the Northeast winter climate. Kevin does point out that the most enjoyable aspect about his 7 years at the company is defiantly pay day which allows him to fund his midget racing as well as his grandson's go karts.

Perhaps the most interesting occupation we came across was that of

Jim Chambers,

driver of the family number 21 NEMA racer. This 26 year old from Atkinson, NH holds the title of Auctioneer for (appropriately named) "Jim Chambers Auctioneer" The most enjoyable part of this job, Jim points out, is "working for myself", and has been at it for 8 years. Unfortunately, Jim must travel to where the work takes him and even though that is the downside to all this, he makes sure he gets away to enjoy his snowboarding and music. Got a bunch of stuff to sell, Jim's your man.
NEMA Lites "Allstar" Awards




from Allstar Performance

The NEMA midget association is proud to announce a new corporate partner for their NEMA Lites Series - Allstar Performance out of Watervliet, Michigan.

NEMA has established a new contingency award that will recognize the outstanding efforts of NEMA LITES drivers both on and off the track. At each event the Allstar Performance " Allstar of The Race" will receive a $100 dollar Allstar Performance gift certificate.

Additionally 9 winners will be picked at the 2014 NEMA Banquet to receive an "Allstar of the Season" award. These are open to the NEMA Lites drivers, car owners, and any associate members. These awards will be chosen for outstanding performance both on and off the track.

Allstar Performance recognizes NEMA as having a successful 62 year history and is proud to support the organization with these awards.





allstarperformance.com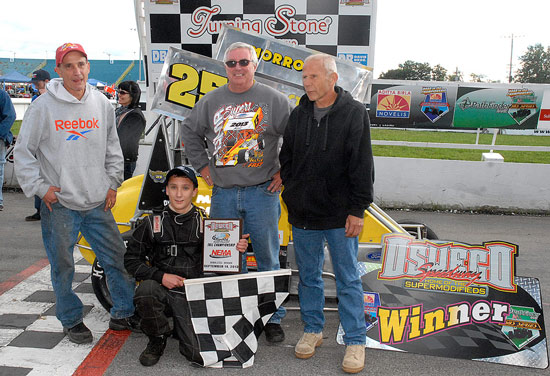 Morrocco Looking for
Sophomore Success
Brockton, MA - Fifteen-year-old Richie Morrocco will be back with the NEMA Lite series in 2014, and there are no doubts in his mind, or in others' that he will be a championship threat. A winner in 2013 at the ultra-fast Oswego Speedway, Morrocco was undoubtedly impressive in his freshman voyage.
Like many famous names around the Northeast, Morrocco got his start at the "Little T" Speedway in Thomspon, CT racing quarter midgets. Long time NEMA member Jackie Parker guided Morocco there, with the hope that he would some day move into the full midget ranks with NEMA. "Jackie has been influential to our team and our involvement with NEMA, and is a sponsor of ours today," said Morrocco.

Morrocco counts Bobby Santos III and Randy Cabral as two of the biggest influences in his racing career. "Bobby is a big influence for a young driver – he's a local guy, great driver, he's fast in every car he drives and he can show up after warm ups and still win – which says something," said Morrocco. "Randy (Cabral) helps out a lot of the kids, including me. He shares some of his knowledge and helped me improve a lot as a driver this year. And I enjoyed running with him in the lites this past year," he said.

Morrocco's Hawk Chassis, #25 will carry a familiar set of sponsors again in 2014 - West St. Auto Body, Parker Sanitation, American Beauty Signworks and the Shane Hammond foundation.

When asked about his Championship hopes for 2014 – Morrocco says "it took me a while to get used to the car, and for us to get the car sorted out, but that's mainly behind us now. We have a good program for 2014 and look forward to running for a Championship if things go well," said Morrocco.

Morrocco and the NEMA Lite series get their start at the Budweiser Blastoff the weekend of March 29th at the Waterford Speedbowl.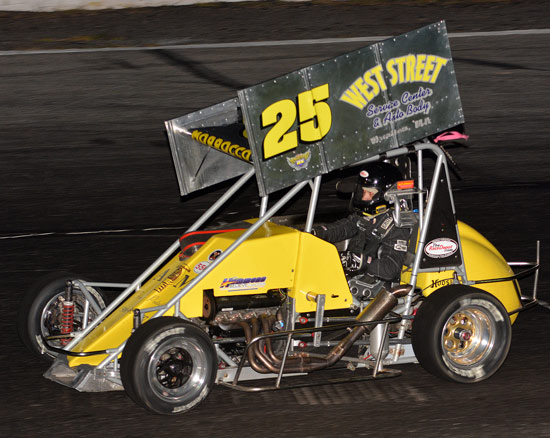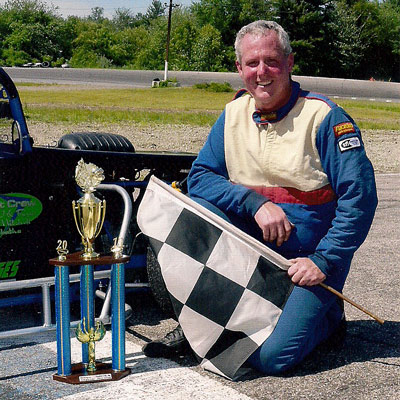 In The O'Brien Book, "Final Chapter
Not Written… Just Yet"
STORY BY WILLIAM VANSLYKE
Dennis O'Brien, son of popular NEMA car owner, the late Jim O'Brien, will campaign a NEMA Lite entry for the full 2014 racing season. Elder brother of current NEMA driver, Matt O'Brien, Dennis will bring his life long racing experiences to the New England racing club with enthusiasm and a ton of resources.

This Deerfield, NH resident, and UPS driver, has sold his entire Dwarf racing team and has purchased a Stealth chassis and is currently installing a Ford Focus engine. He will be putting forth a top notch effort in the very competitive Lite division. Dennis is quick to point out that the O'Brien's are a "racing family" and that will continue with sons DJ 19, and Mitchell 14, working the pits and brother Chris acting as car owner who will also overlook the finances. "Chris will handle his duties far away from the track as he doesn't get his hands dirty", Dennis points out with a laugh.

"Our father gave us the opportunity to get involved in racing at early ages and we just couldn't get enough." Dennis explains. "We were always at the track and at the shop with him and he taught us well through the years." Starting his driving career in 1994 in stock cars, Dennis moved to mini-stocks and super streets then eventually to Dwarf cars. He explains, "I will heavily lean on brother Matt's vast midget experience and he is fully behind this effort."

Even though the color of the car has not been finalized, "The number will be 16 and the words, "Jim O'Brien & Sons Engineering" will be on the side as is the case with all the O'Brien racing machines."

When pressed to reveal his 2014 goals, Dennis says with confidence, "Immediately, we want top 10's, by mid season some top 5's and ultimately a podium finish and a trophy by years end." He has been a track champion at Lee Speedway in the 4 cylinder division, he considers the up coming season a challenge. We are "determined to succeed," even at tracks like Star and Monadnock, where he has also turned many laps.

Dennis pointed out in closing that "Dad loved racing and loved to share it with his boys, and….. The Final Chapter Not Written… Just Yet".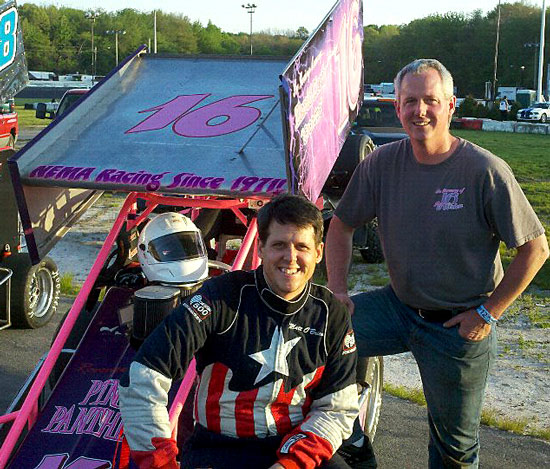 Generation Next: Avery Stoehr
Bound for NEMA Midgets Full-Time
Third Generation Driver Prepares for Rookie Season in #15a
by Nick Teto / YankeeRacer.com


Headshot: Crystal Snape

Avery Stoehr of Lakeville, MA will be competing in the Northeastern Midget Association (NEMA) Midgets full-time for MCI Racing. Stoehr wants to "be competitive all year and learn as much as I can. … I think I learned a lot from driving the #3t, #26, and #44 this year and hopefully can build off that for next season."

Both Avery and Bethany Stoehr's cars are former Mike Jarret Beast-Gaerte Fords. Avery Stoehr will drive a new spare chassis, while John Andruk is finishing engine work this week. Sponsors Motor Cars International of Bridgewater, MA, Skaters Edge Indoor Skatepark of Taunton, MA and Circle Performance Racing Engines of Berkley, MA will join Stoehr for his NEMA run.

Stoehr has four career NEMA Lite wins. He finished third in NEMA Lite points last year with wins at Stafford and Waterford. Stoehr also had two top 10 finishes in five NEMA Midget starts this past season. "I as well as Carl Kibbe are really looking forward to him moving up," Russ Stoehr said. "His limited performances in the #44 showed a lot of promise and his Thompson debut showed me he is ready." FULL STORY HERE
Jason Hentrich Joining NEMA




Midget Field in 2014

by Nick Teto / YankeeRacer.com
Reigning Borgers Speedway 600 Dirt Micro Sprint champion Jason Hentrich of Willow Grove, PA will be moving up to the Northeastern Midget Association (NEMA) Midgets in 2014. "We are really looking forward to it, Hentrich said. "This has been something we had always wanted to do. We just came off a successful season in asphalt Micros so we decided that it was time to try it."
FULL STORY HERE
Christian Briggs & CTM Plan Two Car LITES Effort in 2014 with Juris Kupris
Charles Thomas Motorsports Expansion Underway
by Nick Teto / YankeeRacer.com
Christian Briggs of Mattapoisett, MA confirmed last Thursday that he will be competing full-time in the Northeastern Midget Association (NEMA) Lites in 2014. 2014 will be Briggs' first full season. Briggs' new #44 car is a former USAC Ignite Focus Midget with a Spike chassis and Focus engine.

Charles Thomas Motorsports will be expanding to two cars. Briggs' former Hawk will sport the #42 for rookie driver Juris Kupris of Williamsburg, NY. A native of Storrs, CT, Kupris is an extreme surfer and personal trainer. Briggs described Kupris as "a lifetime friend and mentor of mine. We go back to Sugar Hill Speedway racing Karts when we were kids. … Juris will be sure to turn some heads out there, he is bad fast." According to Briggs, Kupris will be competing "full-time, if not very close. He is getting a great ride; I don't think he will want to miss any." FULL STORY HERE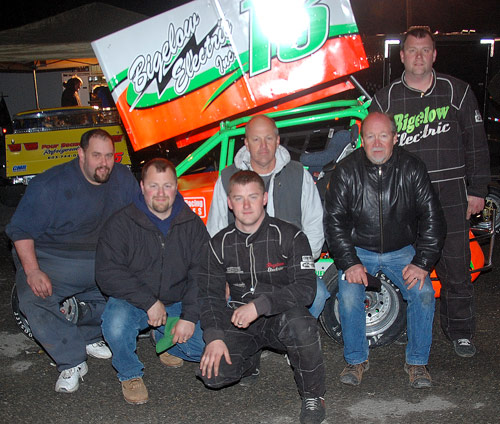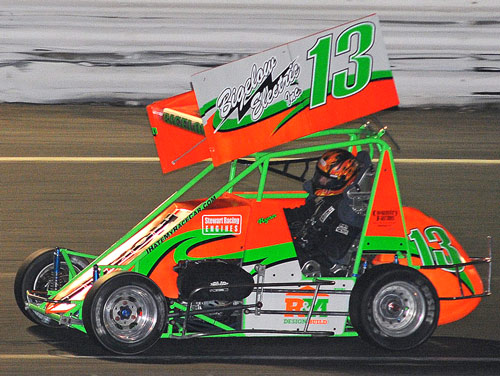 NEMA LITES Ryan Bigelow
"Moving Up For 2014"
Northeastern Midget Association LITES standout Ryan Bigelow has announced his intention to move into the full NEMA division for the 2014 racing season. The East Hampton, Ct. native will be wheeling a newly acquired Beast chassis with Honda horsepower for the full NEMA schedule.

"I feel pure excitement about this move and can't wait to start working with the new chassis." Ryan goes on to say, "This plan has been three years in the making, and now everything is aligned to make the move."

With the proven reliability of the Honda power plant Ryan is confident that he should be able to reach his 2014 goals of at least 1 win and possibly the NEMA rookie of the year honors.

This young 23 year old electrician is certainly no rookie when it comes to driving anything with four wheels. Starting out in 2000 with Go Karts at Whip City Speedway, he advanced to the Mini-Sprints division where he piled up seven years of experience perfecting his trade on that quarter mile oval.

His next move was to the NEMA LITES in 2010. Ryan claimed his first win at his favorite track (and home track) the Waterford Speedbowl on May 7, 2011 and another win at Seekonk Speedway later that year. Waterford was again good to Ryan in the 2012 season opener, where he grabbed his third career win.

With the help and support from sponsors Bigelow Electric and Trade Services as well as from his racing brothers Paul and Scott, we'll expect big things from Ryan Bigelow as he's "Moving up for 2014."

NEMA MIDGETS & LITES TO ATTACK
OXFORD PLAINS SPEEDWAY
ON 250 WEEKEND JULY 19th
OPS TRACK PR RELEASE - Oxford Plains Speedway President, Tom Mayberry is pleased to announce that the NEMA Midgets (Northeastern Midget Association) will be part of the giant Oxford 250 weekend, July 18th through 20th. This will mark the first time in several years that the Midgets have appeared at Oxford.

The NEMA Midgets are a compact winged racecar with a very high power to weight ratio. With up to 400 horsepower and weighing approximately 1,000 pounds, Midgets are among the fastest cars on oval tracks ˝ mile and under. Midget racing has long provided a pivotal role in the development of some of the nation's finest and most successful drivers.

Joining the NEMA Midgets will be the NEMA LITES. The NEMA LITES are basically the same car except they are self starting, and they have the same chassis, wing package and tires, but have a limited race engine. The LITES are built so that they can easily be converted to a full NEMA Midget package.

The NEMA Midgets and NEMA LITES will be competing on the Saturday, July 19th portion of the Oxford 250 weekend card.

For more information on the NEMA organization and Oxford Plains Speedway, visit the Track website at www.oxfordplains.com, or call the Speedway hot line at 207-539-8865. Oxford Plains Speedway is located on Route 26 in Oxford, Maine.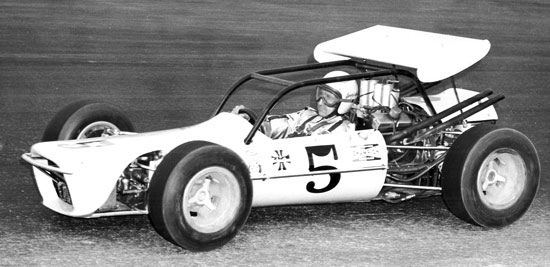 Jerry Wall - Yellow Jacket
NEMA Releases Vintage
Slide Show on DVD
The Northeastern Midget Association announces the release of NEMA Vintage photo's on DVD just in time for Christmas. The presentation is from the collection of one of the most respected journalist, historians and statisticians in New England, Pete Zanardi.

The range of drivers, owners, tracks and race cars depicted in the collection are the who's who in Northeastern midget racing. The forefathers that laid the foundation for present day racing are illustrated in color and black and white photo's complete with captions. Bill Randall, Ray Roberts, Ronnie Evans and Jerry Russo just to name a few drivers from NEMA's infancy.

The early cage days drivers are represented by Bill Roth, Lee Smith, Hank Stevens and Len Thrall for example. And to finish out the last couple of decades are the Fornoros, Stoehrs, Scrivanis, Seymours and many many more.

The cars are as big as the drivers on this DVD that range from the Badgers to the uprights, cage and cageless, even some Offy's.

The DVD is 332 pictures strong and is a must for any early day racing enthusiast.

The cost is $20 each with all proceeds going directly to NEMA to help carry on the rich traditions these early pioneers built.

Payment can be made through PayPal

HERE
to rewindles@sbcglobal.net or by sending a check or money order
(payable to NEMA) as well as your name and address to Bill Van Slyke,
23 Horsestable Cir., Shelton, Ct. 06484.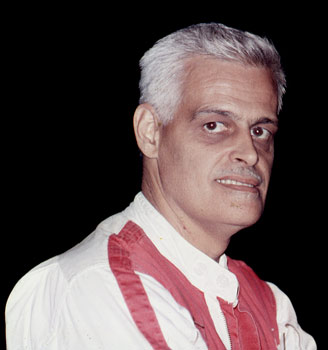 Ronnie Evans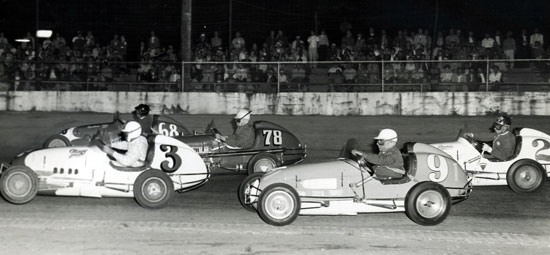 Seekonk Action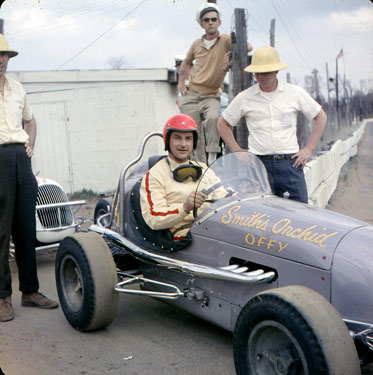 Len Thrall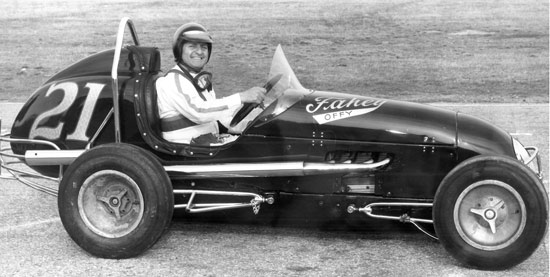 Tony Romit - Fahey Offy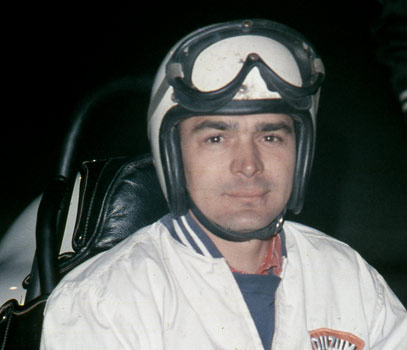 Joe Csiki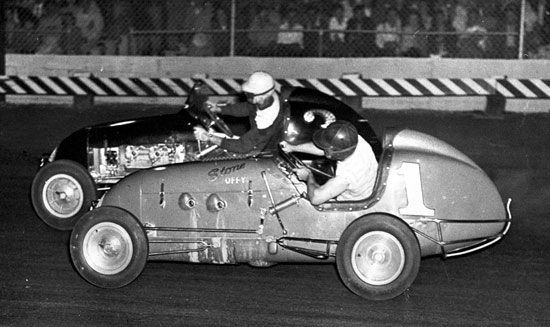 Bill Randall (3) & Bud Tatro (1) - Seekonk
Previous Events - Photos & Results - HERE
Previous NEMA NEWS HERE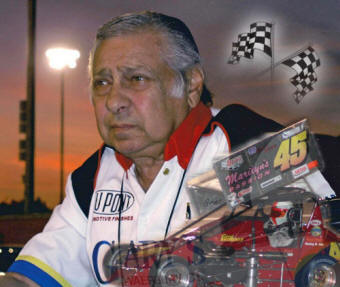 Gene Angelillo Memorial Page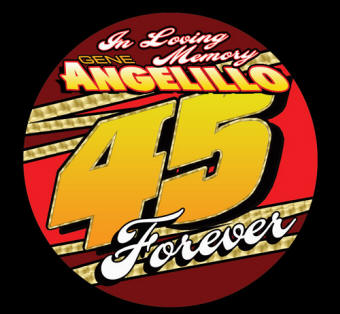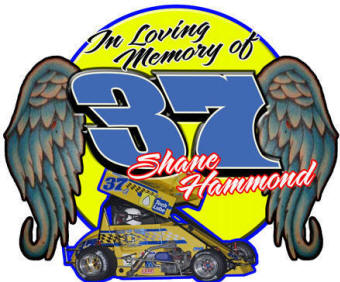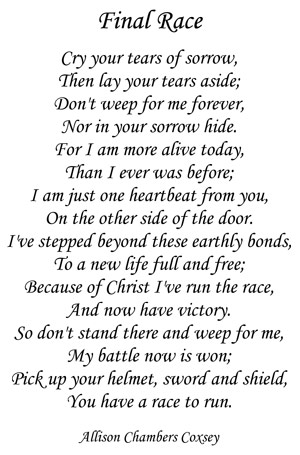 Previous Stories on
the News Pages HERE