Join NEMA Text Alerts on RainedOut
Rainout notices sent to your
email or cell phone.

---

www.NemaHistory.com
HALL OF FAME PAGES:
Gene Angelillo Marvin Rifchin
Carl Kibbe Wen Kelley
Butch Walsh John McCarthy
Jim O'Brien


.

---

---

Race Results & Photos

Results for 2002 to 2020 HERE

-2020

Race 8 - NL-W Speedbowl - 10-24-20

Race 7 - Claremont MP - 10-17-20

Race 6 - Thompson SMP - 10-10&11-20

Race 5 - Lee USA Oktoberfest - 10-3-20

Race 4 - Star Classic - 9-19-20

Race 3 - Lee USA Speedway - 9-11-20

LITES Race - Star Speedway- 8-1-20

Race 2 - Monadnock Speedway - 7-25-20

---

NEMA Merchandise:
Cyndy Scrivani
508-584-7748
cyndyann10361@yahoo.com

---

NEMA TRACK
HISTORIES


with 2017 updates


PDF HERE
NEMA
STATS


with 2017 updates


PDF HERE
NEMA CHAMPIONS
PDF HERE
LITES
STATS


with 2017 updates


PDF HERE
NEMA NUMBERS
PDF HERE
NEMA DRIVER WINS
AT TRACKS
PDF HERE
Members of the NEMA
Dick Gallagher Memorial
Hall of Fame
PDF HERE

---



FULL IMPORT & DOMESTIC
REPAIRS AND SERVICE
Jeff Horn


182 Pond St.


Ashland, MA 01721
508-881-4540


Hitch & Trailer Specialists


www.a-1automotiveservice.com


---




SALES • SERVICE




PERFORMANCE and SUSPENSION UPGRADES





Specializing in Finer Imports


AUDI • BMW • JAGUAR • MERCEDES
LANDROVERS • PORSCHE • SAAB
VOLVO • VW



(508) 697-5921


1460 Pleasant St. (Route 104)
Bridgewater, MA 02234
www.motorcarsint.com

---

SERVING ALL MAKES of MIDGET




& SPRINT CAR ENGINES


Jon Andruk
ja@circleperformance.com


69 LOCUST STREET,




BERKLEY, MA 02779




508-580-5844

174 CID Ford Head Gaerte - $16,500
INFO SHEET PDF

---

---

---

NEMA LITES T-Shirts are available for purchase. The LITES shirts are available in 3 colors - white, gray and royal blue. They come with either the NEMA LITES logo only on the front or with 2 logos - NEMA LITES on the front and regular NEMA logo on the back. The white shirts are $10. The gray or blue are $12. The new LITES t-shirts can be at The Race Depot/ Seymour Enterprises in Marlboro Mass or are available from Cyndy Scrivani.

---

2014
2013
2012
2011
2010
2009
2008

2007
2006
2005
2004
2003
2002


2011
2010
2009

---

---

---


"Tires Designed for Champions"
hoosiertire.com


Brockton, MA - 508-580-5844
Supplier of Mazda Midget engines &
Independently Making Brand X Better

RI's most respected name in Collision Repairs
crowncollision.com

www.rwjm.com

---

---


Gene Angelillo Memorial Page




NEMA and Hoosier Tire




Ink Exclusive 3 Year Deal

Brockton, MA - NEMA President, Mike Scrivani, announced today that the Northeastern Midget Association and Hoosier Tire East have inked an exclusive, three year deal. Under the deal, NEMA will have exclusive rights in the Northeast to the current plated compounds (RR 7, 7.3, RF 5, LR, 5 and LF, 4, 5) and will be the only series in the Northeast running these particular tires.





Hoosier will also continue to be a major contributor to the NEMA point fund, and in addition have offered fixed pricing for the racer over the next three years.




"NEMA has enjoyed a long history with Hoosier. This sport is about supporting those who take care of you, and supporting each other. We feel that we have the best product in Hoosier and look forward to a long relationship with them," said NEMA President, Mike Scrivani. "We have an exciting schedule brewing for 2015 and expect great car counts," said Scrivani.





As part of the arrangement, Hoosier tire has selected long time NEMA supporter Seymour Enterprises to be the exclusive dealer and service provider to the Northeastern Midget Association.

| | |
| --- | --- |
| | |
| | |
| | |
































































































































































































































































































































































































































































































































































































































































































CHECK THE
MEMBERS ALERTS PAGE
FOR THE LATEST HANDICAPS, COMPETITION ADDENDA,
RACE PROCEDURES, & NEMA FORMS


2021 NEMA Membership Form
NEMA SCHEDULES

NEMA MIDGETS

NEMA LITES
-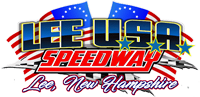 LEE USA SPEEDWAY TEST & TUNE MAY 14th
NEMA Midgets & NEMA LITES may participte in a
Test & Tune at Lee USA Speedway on Friday, May 14th.
-
NEMA: A RACE THROUGH HISTORY

SATURDAY, MAY 8th - 3:30 PM
-


www.starspeedwaynh.com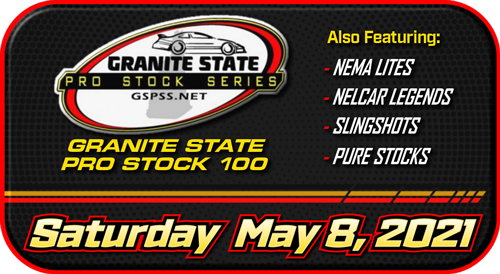 PITS OPEN: 1:00 PM
PRACTICE: 2:00 PM
RACING: 3:30 PM



SATURDAY, APRIL 10th, 2021

Heats >>
Pits>>
Photos by John DaDalt

John DaDalt

John DaDalt
Photos by Norm Marx
Photos by Mike Rothwell

Bobby Santos III
Wins the ICEBREAKER
in the Seymour #1
Franklin, MA's Bobby Santos III kicked off his Icebreaker weekend with a victory in the 25-lap NEMA LITES Midgets feature. Santos started seventh in the Matt and Bob Seymour-owned #1, and after a slow start, began him march to the front. He inherited the second spot on lap 13 when Dan Cugini's Midget shut down, then caught leader Jim Santa Maria with eight laps to go.

One lap later, Santos drove beneath Santa Maria on the front stretch and cleared him entering turn 1. It was no contest from there as Santos sailed to the victory.

Santa Maria came in second followed by Jake Trainor. Kyle Valeri, Randy Cabral, Richie Coy, Christopher Vose, Tiana Kibbe, Dennis O'Brien, and Cugini fourth through 10th.
-

NEMA LITES - ICEBREAKER

- 4/10/21

Pos.
#
Driver
Hometown
Owner
1
1
Bobby Santos III
Franklin, MA
Seymour Performance
2
97
Jim Santa Maria
Burlington, Ct
Jim Santa Maria
3
29
Jake Trainor
Medway, MA
Matt Seymour
4
17
Kyle Valeri
Monument Beach, MA
Peter Valeri
5
35
Randy Cabral
Kingston, MA
Glen Cabral
6
19
Richie Coy
Haskell, NJ
Richie Coy
7
3
Christopher Vose
Gloversville, NY
Christopher Vose
8
94
Tiana Kibbe
Fairfield, CT
Curt Kibbe
9
16
Dennis O'Brien
Deerfiel, NH
Dennis O'Brien
10
51
Dan Cugini
Philadelphia, PA
Dan Cugini
11
44
Anthony Payne
Fairlawn, NJ
Dave Shore
12
2
Kevin Park
Foxboro, MA
Jim Cataldo
13
28
Mikey Pernisiglio
Ronkonkoma, NY
Pete Pernisiglio Sr.
14
59
Brayden Egan
Ashford, CT
Eric Egan
15
21
Joe Bailey
Monroe, NJ
Mike Scrivani
16
53
Dylan Coutu
Hopeville, CT
Dylan Coutu
17
30
Paul Scally
Raynham, MA
Paul Scally

HEAT #1

: 51, 1, 3, 44, 2, 16, 30, 28

HEAT #2:

35, 17, 19, 29, 97, 94, 53, 59




Feature Winner:
Bobby Santos III #1

2nd in Feature:
Jim Santa Maria #97

3rd in Feature::
Jake Trainor #29

Heat Winners:
Cabral #35 & Cugini #51
Friends of Mike Rivard


$50 Award




7th in Feature:




Christopher Vose #3

Seymour Performance Products
$50 Certificate
9th in Feature:


Dennis O'Brien #16

Hard Charger Award


$50 DMI Certificate




Jake Trainor #29

Future Star


$50 from Seymour Performance




Tiana Kibbe #94

seymourperformanceproducts.com
-
NEMA Announces
2021 Contingency Awards


Presented by


Seymour Performance Products
The Northeastern Midget Association has announced that Seymour Performance Products (SPP ) will be presenting contingency awards from some of the most prominent names in the industry on a race by race basis to NEMA competitors. The NEMA LITES kick off their season at the Thompson Motorsports Park ICEBREAKER on April 11, and the combined group kicks off the season at LEE USA Speedway on May 15th.

"We really wanted to determine a way to give back more to the NEMA community," said SPP owner, Bobby Seymour. "We partnered with some of the best names in the motorsports industry to provide generous contingency awards to our NEMA Midgets and NEMA LITES teams on a weekly basis. This should drive excitement for our competitors and also brand loyalty to our sponsors," he said.

"The entire club thanks Bobby, Matt and the SPP team, as well as all of the contingency sponsors, for this great initiative," said club President, Tim Bertrand. "We are excited to increase engagement with the brands who have been so loyal to motorsports, and also give back to our competitors," he said.
The following partners will be providing
cash and product to competitors: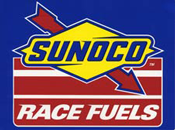 nerfinc.com

mpdracing.com
"The Friends of Mike Rivard"

NEMA LITES/NEMA Midgets heat races will be
sponsored by Sunoco Racing Fuels.



Each NEMA Midgets and NEMA LITES heat winner
will receive 5 gals of Sunoco Racing Fuel.


-
Industry Sponsors who will be
supplying Gift Certificates: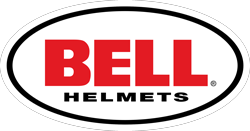 bellracing.com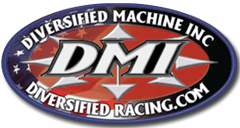 diversifiedracing.com

simpsonraceproducts.com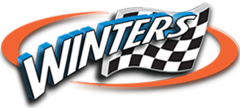 wintersperformance.com

ipcindy.com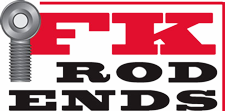 fkrodends.com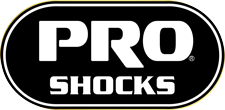 proshocks.com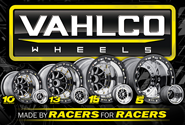 vahlco.com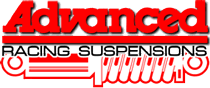 advancedracingsuspensions.com
-
The contingency awards will be as follows:


NEMA LITES Feature Winner will receive a $50 gift certificate from one of the participating sponsors, of their choice.



2nd and 9th place finishers will receive a $50 gift certificate from one of the participating sponsors, of their choice.



The 3rd and 7th place in Lites will each be awarded $50 cash from "The Friends of Mike Rivard"



The NEMA LITES Hard Charger will receive a $25 gift certificate and $25 cash from MPD Racing.



The new "Future Stars" will be determined before the start of the season. These participants will compete at each event for an additional $50 cash award from Seymour Performance.


-


NEMA Midgets Feature Winner will receive a $50 gift certificate from one of the participating sponsors, of their choice.



2nd and 9th place finishers will receive a $50 gift certificate from one of the participating sponsors, of their choice.



The NEMA Midgets Hard Charger will receive a $50 gift certificate from Valco Wheels.
At each event SPP, will have a representative distribute
cash and gift certificates. Certificates will be redeemable
at Seymour Performance Products.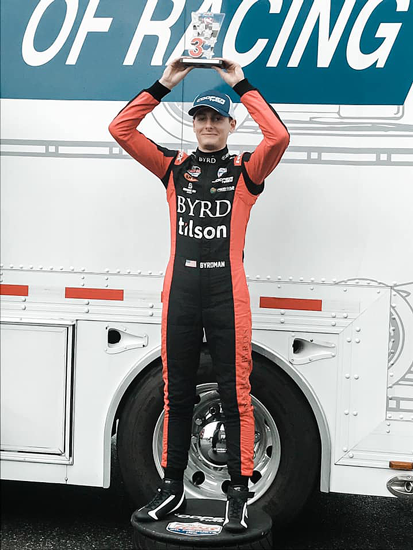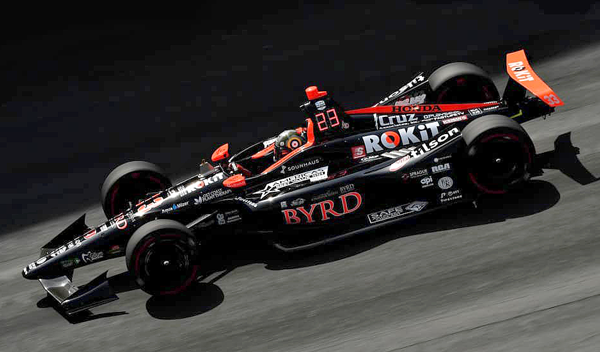 Bertrand Motorsports Partners
with Nathan Byrd/BYRD Racing
for Select 2021 NEMA Events
Nathan Byrd has been selected to drive for Tim Bertrand/Bertrand Motorsports at select events on the 2021 Northeastern Midget Association Schedule. The 21 year old Byrd has a busy 2021 racing card, slated to compete in 65+ events throughout the season.

"We are excited to have Nathan and his family join the Bertrand Motorsports operation in 2021," said team owner, Tim Bertrand. "The Byrd family's association with open wheel racing, and midgets in particular speaks for itself. The family's association with names such as James Davison, Chris Windom, Rich Vogler, Bryan Clauson and Stan Fox, just to name a few, is something we are very proud to help them carry on," said Bertrand.

Nathan started his racing career in karts in 2018, moving to full size in 2020 to contest the Lucas Oil Formula Car Racing Series. His first year in cars also saw him expand his schedule to include the Mel Kenyon Midget Series, Radical Focus Midget Series, and his national Midget debut in the "Night Before the 500" on The Oval at Lucas Raceway in Indianapolis. Nathan has secured two track championships in karting, scored a podium finish in the rain in the Lucas Oil Formula Car Series, and notched a third-place finish in the 2020 Radical Focus Midget Series championship standings.

"I am absolutely stoked that Byrd Racing is partnering with Bertrand Motorsports to go NEMA racing in 2021. I can't wait to be part of a series with such a robust history among absolute legends of the craft. The cars themselves look incredibly fun and challenging to drive and I can't wait to get one up to speed. I'm looking forward to a successful year and to glorifying God while on the journey!," said Nathan Byrd.

Nathan has been confirmed to run the following schedule:

May 15th - LEE USA Speedway

July 21st - Waterford Speedbowl

August 21st - Wiscassett Speedway

About BYRD Racing
BYRD Racing, a multi-discipline motorsports platform, prides itself on being interesting to the core. With distinguished success in NASCAR, IndyCar, USAC and beyond, our multi-diver platform pushes business development to new levels of growth and success. Byrd Racing was founded in 1982 and traces its roots to the Indianapolis Speedrome, where it found immediate championship-winning success. From there, the Byrd team spread its wings to begin competing on short tracks across the country. While continuing its winning ways on the short tracks of America, Byrd Racing made the leap to the Indianapolis Motor Speedway, successfully fielded 22 entries in the Indianapolis 500 beginning in 1985, scoring 6 top ten finishes, with a best finish of 5th in 2005.

About Bertrand Motorsports
Bertrand Motorsports is a nine-time Northeastern Midget Association team. Owner, Tim Bertrand, has won over seventy midget features and has fielded entries over the years for drivers such as Ryan Newman, Sammy Swindell, Doug Coby, Justin Bonsignore, Cole Carter, Keith Rocco, Kyle Hamilton, Joey Payne, Lou Cicconi Jr., Chase Dowling, Jeff Horn, and others. Bertrand's current driver stable includes seven time NEMA champion Randy Cabral, 2019 Champion Avery Stoehr, 2020 Champion Todd Bertrand and four time Champion, Ben Seitz.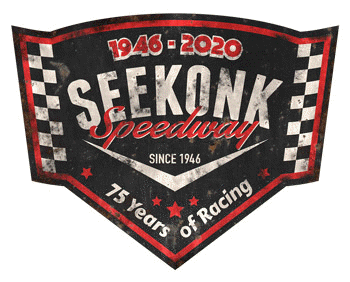 NEMA's 25th Anniversary
Boston Louie Memorial
Returns to Seekonk in 2021
11/29/20 -- The Northeastern Midget Association has announced today that the annual Boston Louie Memorial will return to Seekonk Speedway on Wednesday, June 9, 2021. The International Supermodified Association will join the NEMA midgets and NEMA Lites on the card in what will be a spectacular Open Wheel Show. NASCAR star Ken Schrader has also announced his return to the racing card at Seekonk.

The race, one of the most coveted of the NEMA season, is in memory of legendary car owner Louie Seymour. Seymour, a Marlboro, Mass., native, died in 1996. He began in racing in the Midwestern-based USAC Silver Crown division, earning the nickname "Boston Louie" from fans and competitors who connected him with the capital of his home state. As a car owner, Seymour had more than 50 drivers in his equipment, including NASCAR star, Ken Schrader. Known as the "man who traveled a million miles," many legends of Silver Crown racing drove for Seymour, including Rich Volger, Gary Bettenhausen, Sheldon Kinser and Joe Saldana.

"If you have any open cockpit [racing] history, you understand just where 'Boston' Louie Seymour stands," said six time champion Randy Cabral. "To win a race with that name on it is very, very special and to have won it multiple times is even more special," said Cabral.

Making the race even more special, is the continued tradition and partnership with Seekonk Speedway. The first officially sanctioned NEMA race took place at the famed Seekonk, on May 30, 1953. Sixty eight years later, the midgets now storm around the banked, round oval in the low 11 second range.

"Seekonk Speedway is excited to continue the tradition of the Boston Louie on a midweek race. NEMA always brings great talent and puts on an exciting race that brings out all the great aspects of Midget racing. The Speedway has has a long running great partnership with NEMA and looks forward to being as part of their racing program for years to come. The return of the ISMA Supermodifeds on this new event just adds to the excitement," said Ed St. Germain, Director of Business Development at Seekonk.

"We are very excited to continue our partnership with Seekonk," said NEMA President, Tim Bertrand. "Seekonk is and always has been the ideal track for the midgets - fast, wide, and combines handling with driver skill more than anything else," said Bertrand. "We're excited to be back, and thank Ed and the entire Seekonk family for having us."
SATURDAY, OCTOBER 24th
NEMA MIDGETS & NEMA LITES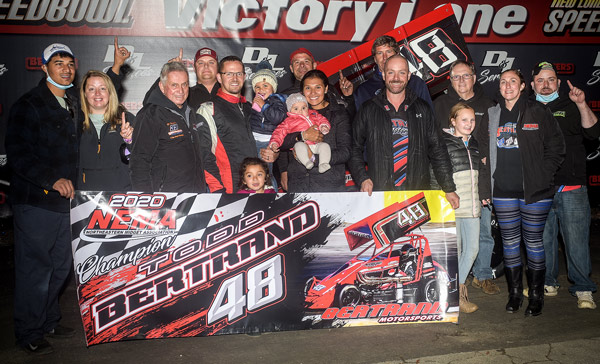 2020 NEMA MIDGETS CHAMPIONS
Todd Bertrand - #48 Driver
Bertrand Motorsports - #48 Owner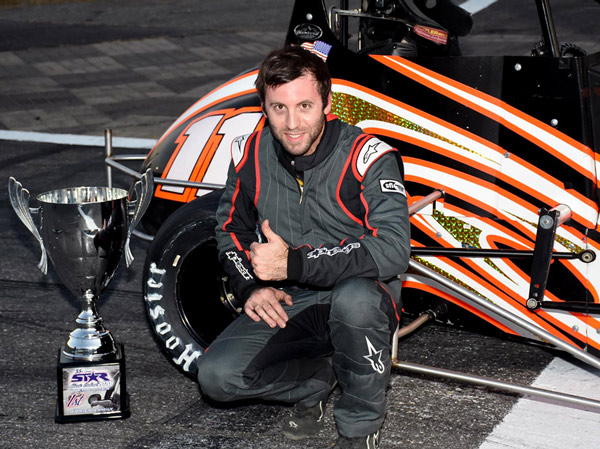 2020 NEMA LITES CHAMPIONS
PJ Stergios - #11 Driver
Bill Stergios - #11 Owner

NEMA's 1000th Race - Star Speedway - 8/23/14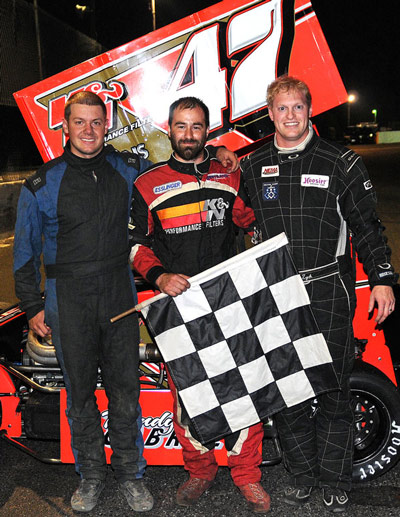 CARLSON - CABRAL - ZYCH
Recognizing Some
NEMA Milestones
Spring, 2016 -- The Northeastern Midget Association will open the season at Star Speedway on May 21. It will be the 1018th point-paying race in the club's 63-year history.

Passing unheralded was the club's 1,000th race at Star Speedway on August 23, 2014. Randy Cabral was the winner, besting John Zych Jr. and Seth Carlson.

New England's oldest and most enduring touring division, NEMA was formed in the late spring of 1953 at the Thompson clubhouse. Fred Meeker was the first NEMA winner at Seekonk Speedway on May 30, 1953. New England Auto Racing Hall of Famer Bill Eldridge won the next afternoon at Waterford.

The NEMA Lites open at Thompson Speedway's Icebreaker on April 9. There have been 106 races for a division that started with an exhibition run at New London-Waterford in 2008. The 100th Lites race was won by Danny Cugini at Lee on July 17 of last year.

With two victories last year, Randy Cabral is now tied with Nokie Fornoro in fourth place on NEMA's all-time win list with 47. He has 16 seasons with a least one victory tying him with Bobby Seymour on that list. They have come consecutively, equaling a NEMA standard set by National Midget Hall of Famer Dave Humphrey. Most of Cabral's wins have come in Tim Bertrand's No. 47 but it all started when an upstart Cabral captured the 2000 Boston Louie in a family car.

Star Speedway, with 103 races going back to 1968, is the leader among tracks hosting NEMA events. Randy Cabral tops active NEMA competitors with four Star wins including three of the last four. John Zych Jr. has also won at Star.

NEMA is clearly one of the most competitive open cockpit divisions in the country. Over the past six years, there have been 23 different NEMA winners and in all but one of those seasons, at least one "first-timer" appeared. Over that span John Zych Jr., Todd Bertrand, Avery Stoehr and Seth Carlson have become top contenders. Danny Cugini and Jim Chambers were first time winners in 2015. Bertrand, Stoehr and Cugini are all products of the NEMA Lites. The Lites have had 20-different winners in the past three seasons, champion Anthony Payne and Megan Cugini among the 2015 first timers. Designed with competiveness in the forefront nine years ago, the Lites are a true success story.

Nominations are now being accepted for the New England Auto Racers Hall of Fame. The nomination form and procedure are available on the New England Antique Racers' website - www.near1.org. Please disregard the posted deadlines.

Those with NEMA connections already enshrined are Gene Angelillo, Chuck Arnold, Burt Brooks, Ray Brown,Joe Csiki, Bill Eldridge, Frank Ferrara, Drew Fornoro, Dave Humphrey, Johnny Kay, Wen Kelly, Rollie Lindblad, John McCarthy, George Monsen, Al Pillion, Billy Randall, Marvin Rifchin, Mike Scrivani Sr., Louie Seymour, Hank Stevens, Ed Stone and Bentley Warren.
Previous Events - Photos & Results - HERE
Previous NEMA NEWS HERE
NEMA AWARDS HISTORY