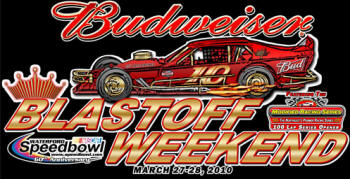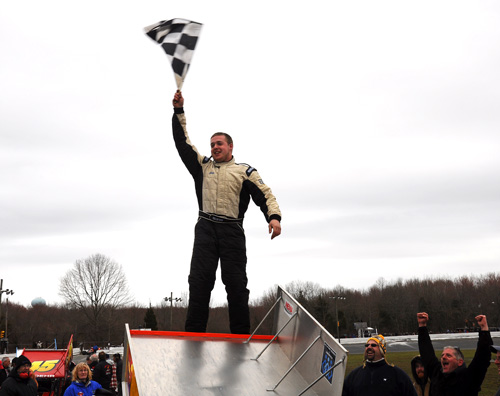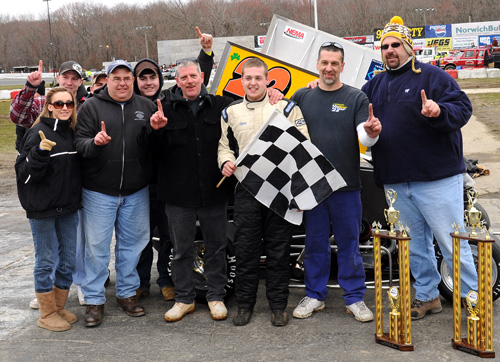 NEMA Feature - Speedbowl - Sun. March 28th
Pos.
#
Driver
Hometown
Owner
1
22
Chris Leonard
Pelham, NH
Dave Leonard
2
45
Russ Stoehr
Bridgewater, MA
Dumo's Desire Racing
3
44
Erica Santos
Franklin, MA
Ed Breault
4
47
Randy Cabral
Plymouth, MA
Tim Bertrand
5
75
Chris deRitis
Philadelphia, PA
Dan

deRitis

6
26b
Greg Stoehr
Bridgewater, MA
Greg Stoehr
7
7ny
Adam Cantor
Dix Hills, NY
Cantor Racing
8
99
Jesse State
New Hyde Park, NY
Power Point
Race Cars
9
28
Paul Luggelle
Holbrook, MA
Paul Luggelle
10
DNF
29
Anthony Nocella
Woburn, MA
Matt Seymour
11
DNF
48
Todd Bertrand
Suffield, CT
Tim Bertrand
12
DNF
30
Paul Scally
Raynham, MA
Paul Scally
13
DNF
36
Eric Cabral
Manchester, NH
Glen Cabral
14
DNS
9
John Zych, Jr.
Liverpool, NY
John Zych, Sr.
15
DNS
00
Lanson Fornoro
Stroudsburg, PA
Paul Luggelle
16
DNS
16
Matt O'Brien
Wilmington, MA
Jim O'Brien
17
DNS
49
B.J. MacDonald
Pippersville, PA
B.J. MacDonald
18
DNS

2
Lee Bundy
Kennebunkport, ME
Lee Bundy
Leonard Grabs First NEMA Win
At The Speedbowl


By Pete Zanardi
Waterford, CT - Chris Leonard warned the media. "I'm not good at talking," he explained after winning his first-ever Northeastern Midget Association feature Sunday at Waterford Speedbowl's Budweiser Blast Off. It was his only problem.

Taking off from the pole, Leonard, 19, needed only five minutes and 40 and three quarters seconds (a Speedbowl record) to capture the 25 lapper. Although "it seemed like an hour" to him, Leonard didn't face a serious challenge in putting the family-owned No. 22 Hawk/Autocraft in victory lane.

Chasing Leonard the entire way, Russ Stoehr (Dumo's Desire Racing #45) was second. Erica Santos (Breault #44), Randy Cabral (Bertrand #47) and Chris deRitis (deRitis #75) filled out the top five.

Leonard beat outside pole sitter Santos into the first turn but it was Stoehr behind him coming out of two. "I could hear Stoehr's motor," said Leonard, admitting he was expecting to be passed. A serious challenge never came, Leonard actually opening up a bigger lead in the closing laps.

The crew, led by Chris' dad Dave, overcame two mechanical problems on Saturday before finishing second to Stoehr in his heat. The weekend effort comes after two difficult seasons for the Pelham, NH-based Leonard operation.

"They were on their game," Stoehr said of the winning team. Realizing his car "wasn't spot on," Stoehr was "waiting for something to slow the leader down" but "ran out of time."

Pleased with the podium finish, Santos was even happier for Leonard. "I know that first win is the best feeling in the world and he deserves it," she said.

While it was a first for Leonard, it was not for the 10-plus year old car. A one-time Mike Scrivani machine, Bobby Seymour drove it to a number of victories including four at Waterford.




deRitis had the fastest feature lap (13.222), a couple ticks off Leonard's best effort (13.373)



Considering last year, both Stoehr and Santos were happy with their finish. It was the first podium finish since Oct. 5, 2008 for Santos



Leonard is the 43rd winner NEMA winner at Waterford.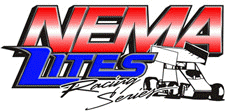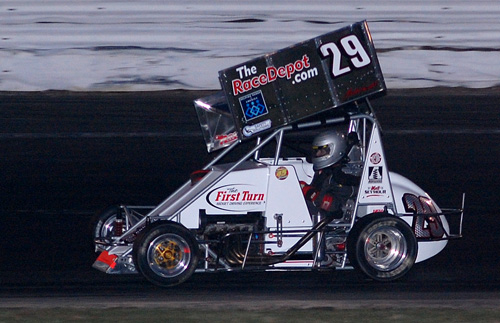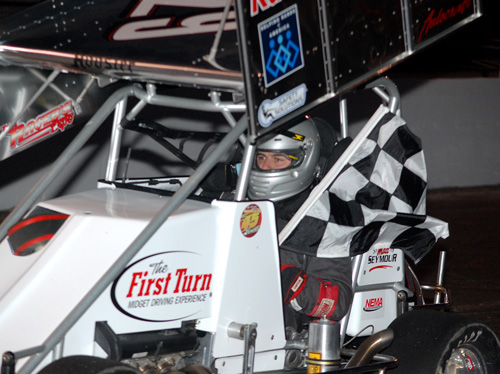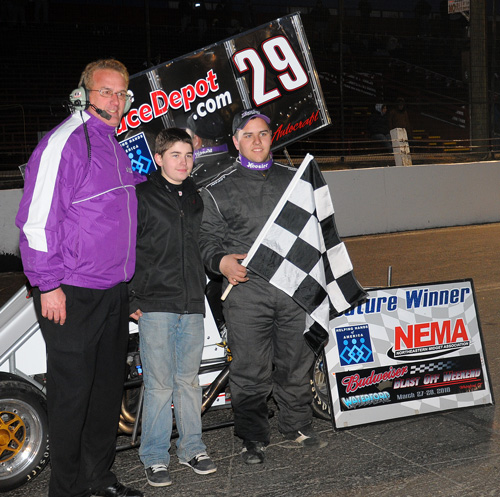 Lites Feature - Speedbowl - Sat. March 27th
Pos.
#
Driver
Hometown
Owner
1
29
Anthony Nocella
Woburn, MA
Matt Seymour
2
48
Todd Bertrand
Suffield, CT
Tim Bertrand
3
51

Russ Wood Jr.

Pelham, NH
Russ Wood
4
36
Eric Cabral
Manchester, NH
Glen Cabral
5
4
Randy Cabral
Plymouth, MA
Bobby Seymour
6

93

Jake Smith

Stroudsburg, PA
Ted Smith
7
00
Lanson Fornoro
Stroudsburg, PA
Paul Luggelle
8
47
B.J. MacDonald

Pippersville, PA

Glen Cabral
9
1
Bethany Viets
Manchester, CT
Charles Gunther
10

52

Kevin Park

Foxboro, MA
Kevin Park
11
18
David Moniz
Fairhaven, MA
David Moniz
12
45
Joey Mucciacciaro
Wolcott, CT
Frank Mucciacciaro
13
DNF
20
Andy Shlatz
Enfield, CT
Andy Shlatz
14
DNS
28
Paul Luggelle
Holbrook, MA
Paul Luggelle
Anthony Nocella Notches NEMA Lites Opener At Waterford Speedbowl

By David Dykes

(WATERFORD, CT.) Young Anthony Nocella picked-up right where he left-off in 2009 at the Waterford Speedbowl, handily capturing the 25-lap NEMA Lites "Budweiser Blastoff" feature on Saturday evening.

A highlight of the event was the appearance of 1971 Indianapolis 500 Rookie of the Year and New England Auto Racing Hall of Fame member Dennis Zimmerman who served as honorary starter.

It was the 5th career Lites feature victory for Nocella, who last season scored the Speedbowl's "Nostalgia Weekend" feature on July 25.

A caution-free affair, pole-sitter BJ MacDonald built a commanding early lead before fading. Todd Bertrand then took the point, leading until the final circuit when overtaken by Nocella.

Entering the event, the winner sensed that his Matt Seymour-owned Hawk was "the best it's ever-been," enabling him to strategically plan his moves. The result was a slick last-lap pass for the win.

"I knew the car was great after practice. All the hard work during the off-season really put us in a position to win today," stated Nocella following the event. "After getting to second, I chased Todd Bertrand for a few laps studying the way he was handling traffic. My car was so-good that I knew that all it would take was for him to slip just a little, and I'd get-by. He did, and that's when I made my move – I was able to use patience in this race, and it paid-off. I love this place, It's a great midget track."

Completing the top-5 was Russ Wood Jr., Eric Cabral, and defending NEMA "full-midget" champion, Randy Cabral.

Earlier in the afternoon, Eric Cabral captured the qualifying heat win.

NEMA action continues on Sunday of "Budweiser Blastoff" weekend at the Speedbowl with a 25-lap feature for the "full midgets."
MORE SHOTS FROM MARCH 27TH & 28TH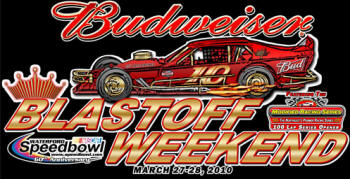 NEMA 'First Timers' Love Speedbowl
Brockton, MA - Thirteen drivers on the club's all-time win list grabbed their first Northeastern Midget Association victory at Waterford Speedbowl. The list includes four-time champion Ben Seitz, who won the 2004 season opener at the Bowl, and current USAC standout Bobby Santos III whose first-ever Midget triumph came in the 2002 Boston Louie.

A number of drivers including youngsters Chris DeRitis, the 2009 Rookie of the Year, William Wall, John Zych Jr., Chris Leonard and Jesse State, the latter a 2010 Rookie, hope to join that club March 27-28 when NEMA joins the lineup for the Speedbowl's season-opening Budweiser Blast Off.

DeRitis had two top fives at the Speedbowl in the Power Point Racing #99 last season. He's moved to a Lou Cicconi entry for 2010. DeRitis had the fastest lap (11 seconds) in last weekend's testing at Seekonk.

"It is one of NEMA's most visited tracks but Waterford has provided plenty of surprises especially early in the season," says club president Mike Scrivani Jr. "If you catch some breaks and get a good lead early, you can be tough to catch at a place as quick as Waterford."

Jim Miller, among those expected for Blast Off, scored his first NEMA win at Waterford back in 1999. Tim Bertrand, the two-time defending owner champ (with driver Randy Cabral) grabbed his only driving win at The 'Bowl in 2002. Cabral hopes to give Bertrand his eighth Speedbowl win as an owner.

Waterford will mark the debut of Honda power in the Bertrand 47. Cabral turned laps in the low 11 seconds at Seekonk.

Russ Stoehr, a Bowl winner last year, will be attempting to add to the late Gene Angelillo's Waterford legacy. Angelillo claimed 12 features at the Connecticut shoreline oval. The Seymour operation can claim at least eight wins.

Others drivers who won their first NEMA feature at Waterford are Rudy Boetticher Jr. (the 2000 opener), Howie Bumpus (1988),legend King Carpenter (1960), Ted Christopher (1998), Lou Cicconi (2007), John Dudevoir (1962), Bill Eldridge (1953), Mark Keeler and Paul Lawless.

Waterford hosted the second race in NEMA history on May 31, 1953. Eldridge was the winner. The Speedbowl is one of three "charter members" on the 2010 schedule joining Seekonk and Stafford.




Eleven times in NEMA's long history the opening day winner has gone on to capture the championships. Cabral has done it the last two years joining Ben Seitz who accomplished it in 2004 and 2005. Bill Eldridge (1954, 1958) and Drew Fornoro (1983, 1998) have also done it twice. Dick Brown (1961), Armond Holley (1976) and Joey Coy (1991) did it once.



There have been 35 NEMA races in the past 10 seasons at Waterford and over that span Cabral has had 18 podium finishes including eight wins. Joe Payne has 14 top threes and Bobby Santos III eight.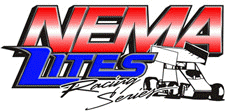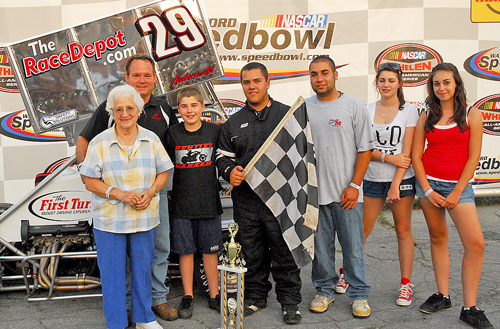 NEMA Lites Series
"More Than Ready" for
Budweiser Blastoff At Speedbowl
(Brockton, MA) "The NEMA Lites Series is "more than ready" for this weekend's opener at the Waterford Speedbowl and we're looking forward to a banner 2010 season."

Those were the comments from Lites Series Race Director Steve Grant following a successful test session for the division held recently at the Seekonk Speedway in Massachusetts.

Entering its third-year, the Lites Series is part of the Waterford Speedbowl's multi-division "Budweiser Blast-Off Weekend" set to go-green on the weekend of March 27 & 28. They'll run qualifying and a 25-lap feature on Saturday.

The most-recent Lites winner at the Speedbowl was Anthony Nocella who scored last season's "Nostalgia Weekend" 25-lap feature on July 25.

As expected, the Seekonk pre-season "test-session" yielded positive results.

"We held a recent test-session at Seekonk with a few of the divisions experienced drivers and it went really-well," states Grant. "Even-though the track surface was "green" following the winter months, the guys turned some very impressive lap-times. The response to the division continues to be positive, with more people expressing interest every day. We're expecting a healthy field at the Speedbowl opener, and we have every reason to expect rising car-counts as the season progresses. People continue to realize that this division is a "win-win" situation for teams looking to get involved in an affordable open-wheel division. Things are really taking-off," he says.

With the exception of an affordable "spec" engine and a few other differences, the Lites Series cars are identical to the "full-midgets" of NEMA. The Helping Hands of America Foundation, Hoosier Racing Tires, and Bobby Seymour's Racers Depot serve as the 2010 sponsors for the series.

With many of the Lites new driver's recent graduates of the "First-Turn Driving School", and some with years of prior experience in midgets, the class presents a well-balanced level of competition. There were a total of 7-different feature winners in 2009. Anthony Nocella headed-up the list with 4, followed by Jake Stergios, PJ Stergios, and Russ Wood Jr. each notching 2. William Wall, Anthony Marvuglio, and Paul Luggelle also scored.

Following the season-opener, the NEMA Lites Series heads to the high-banks of Winchester, New Hampshire's Monadnock Speedway on May 29. It's all part of a busy 2010 agenda that includes fourteen events for the division.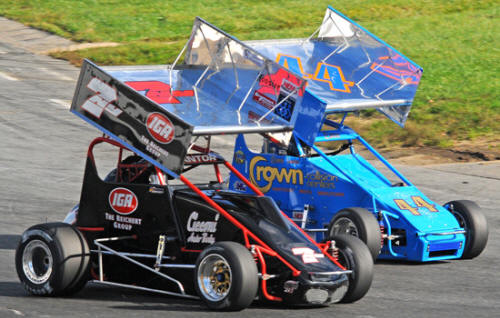 Cantor Set For Speedbowl Opener
Brockton, MA – Coming off his best campaign yet, Adam Cantor begins #7ny his tenth season with the Northeastern Midget Association
March 27-28 at Waterford Speedbowl's Budweiser Blast Off.

NEMA's 58th season opener is part of a busy Blast Off agenda that also includes the NEMA Lites. Both NEMA and the Lites will qualify on Saturday, the Lites running their feature on Saturday night, NEMA on Sunday.

"For the first time I feel no pressure to do anything but go out and have some fun," says Cantor, a two-time winner last season en route to a third place in the point standings. One of the wins came at Waterford.

The Long Islander, part of NEMA since 2001, returns with the MOPAR-powered Beast chassis that netted six podium finishes a year ago.
"The more determined we were to have fun the better we did," he continues. "I believe in my heart we can win the championship. If I didn't believe that I wouldn't be doing this."

Two-time champion Randy Cabral, the Speedbowl's all-time top winner, heads up those expected at the opener. The list also includes Russ Stoehr and Jim Miller, both Speedbowl winners in the past.

Cabral and owner Tim Bertrand will be showing Honda power for the first time, one of several changes for NEMA this season. Chris DeRitis, the 2009 Rookie of the Year, will be making his debut in a Lou Cicconi machine while Jesse State will begin his rookie of the year quest in the Power Point No. 99. Also expected at Waterford are Greg Stoehr, Erica Santos, William Wall, John Zych Jr., Lee Bundy, Paul Scally and Chris Leonard.

"I've always loved racing at the Speedowl but I never thought of it as one of my best tracks," says Cantor. "Well, I won the last time we were there so I'm really looking forward to going back."

Pointing out "everybody comes to Waterford knowing they have to be strong," Cantor says "getting off with a good finish is important."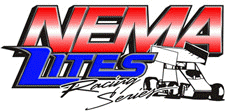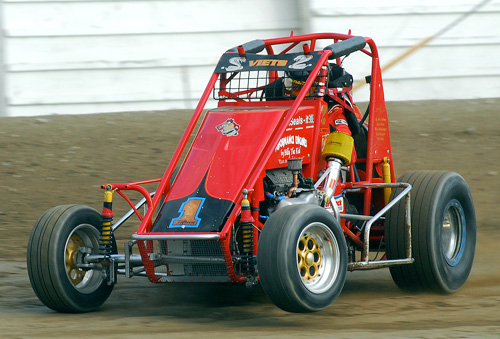 Whip City Standout Bethany Viets
To Make NEMA Lites Debut
At Speedbowl Opener
(Brockton, MA) Young, but already a winning veteran racer with impressive credentials, Bethany Viets makes her NEMA Lites debut later this month at the Waterford Speedbowl. Part of an on-going "Youth Movement" within the division, she'll be wheeling the Charles Gunther-owned Drinan chassis entry.

The Lites are part of the Speedbowl's Budweiser Blastoff on March 27 & 28. The division will run qualifying and a 25-lap feature on Saturday.

Started in 2008, the Lites Series has become a melting pot for up & coming talent. Viets is typical of the youthful open-wheel competitors drawn to the division with its affordable "spec" rules, and a diverse schedule that includes an assortment of tracks throughout New England.

"We're looking very-forward to running the NEMA Lites Series this year," states East Granby, CT. resident Viets, who belying her youthful status, has years of experience running on the dirt of Whip City Speedway in Massachusetts. "We ran weekly at Whip City for a number of seasons. I started driving at age-12 in the Micro Stock class in a car owned by my older brother John, eventually advancing to the Midgets. The Lites schedule involves some traveling, and that's part of the allure of the division for us. It's going to be great to run at some different tracks. Our team is excited about 2010 – it's an opportunity for new experiences."

A third-generation racer, Viets' family has a long history in the sport. Both her grandfather Mike, and father Scott are former drivers.

Car owner Gunther of Vernon, CT. is also optimistic about the upcoming campaign. He says enlisting the talent of the young driver to wheel his Midget in 2006 was an easy decision. "She's got a tremendous degree of talent, and her record at Whip City certainly shows that," states Gunther, a former driver himself with decades of experience in a myriad of divisions including Supers, Modifieds, and of-course, Midgets. "I raced against Bethany, and I guess I just got tired of her beating-me," he laughs.

Lites Series Race Director Steve Grant expects a good-showing for the division at the Bowl' opener. "Interest in the Lites is ever-increasing, esp. with the younger drivers that are trying to break-into Midget racing," he says. "It's an affordable opportunity for these kids to gain experience at a variety of tracks. There's a lot of talent out-there, and this is the perfect place for them to start. We're very-pleased with the way things are shaping-up for 2010."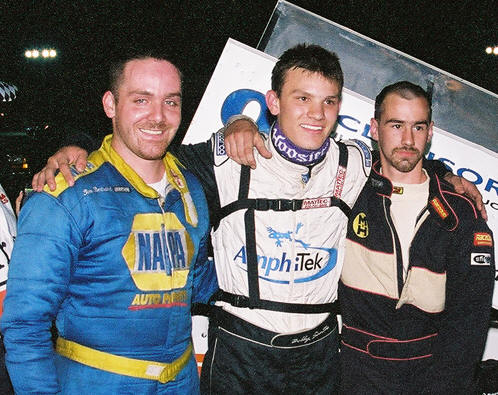 NEMA, 'Bowl Share Exciting History
Brockton, MA – Two-time defending champions Tim Bertrand and Randy Cabral were competitors before they were teammates. They shared the podium at the 2002 Boston Louie at Waterford Speedbowl.

Bertrand, in the family car, was second and Cabral, also in a family ride, third to Bobby Santos III in a Seymour machine. It was the first Midget victory for Santos, now a USAC standout. It is a part of NEMA's long history at the Speedbowl. NEMA opens its 58th season at the three-eights oval on March 27-28.

The Speedbowl has been hosting Midgets since its opening in 1953. Johnny Thomson, considered still to be the area's premier open cockpit racer, was the winner.

Cabral is NEMA's all-time NEMA winner at Waterford with eight, six of them coming in Bertrand equipment. Back in '02, however, things were different. Bertand was a winner earlier that year, beating both Cabral and Santos. Cabral's first Waterford win came later that season.

While the Cabral/Bertrand combo didn't win at the 'Bowl last year, it did post the fastest feature lap, a sizzling 13.075 effort. The team will debut its new Honda power in the opener.

Adam Cantor and Russ Stoehr were Waterford winners last year. Both are back, part of a strong field that will include a pair of promising youngsters - 2009 Rookie of the Year Chris DeRitis in a Lou Cicconi machine and one-time NEMA Lites standout Jesse State who takes over the Power Point #99 car.

Since 1953, there have been 42 winners in 81 NEMA features at Waterford. Active NEMA drivers in addition to Cabral, Russ Stoehr and Cantor with at least one Speedbowl victory are Nokie Fornoro, Jeff Horn, Barry Kittredge, Jim Miller and Greg Stoehr.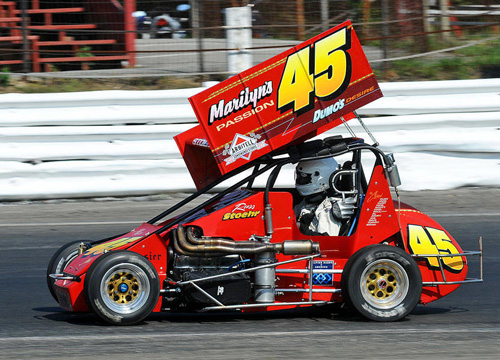 Angelillo 45 Remains
NEMA Contender
Brockton, MA – The beat goes on for the Dumo's Desire/Marilyn's Passion team. The number 45 with Russ Stoehr aboard will be on hand when the Northeastern Midget Association opens its 59th season March 26-27 at Waterford Speedbowl's Budweiser Blastoff Weekend.

"We have decided to run because that's what he would have wanted," said Laura Kibbe of her late father Gene Angelillo who passed away March 1. "The car is ready."

Stoehr will join a number of drivers out to end defending champion Randy Cabral's opening day win streak at two. It's three in a row for Bertrand who won with Lou Cicconi back in '07.' The team will debut a Honda motor at the opener.

Other top contenders include Greg Stoehr, Adam Cantor, who finished strong last summer, and 2009 Rookie of the Year Chris DeRitis, now driving for Lou Cicconi. Rookie of the Year candidate Jesse State will be making his full Midget debut in the Power Point car.

The NEMA Lites, beginning its third season, will also be part of the busy weekend agenda. NEMA will qualify on Saturday and run its feature on Sunday. The Lites will do both on Saturday.

"We are, of course, pleased that the 45 will be part of the 2010 season," said NEMA president Mike Scrivani Jr. "There is no way we will not miss Gene but the car being with us is great."

This would have been Angelillo's 30th consecutive season with NEMA.

The 45 will continue to be maintained in Oxford, CT and the crew – Joe Fiore, Curt Kibbe, Jackie Giannini, Kurt Kiermont, Scott Law, Carl Kibbe, Paul Liphardt, Nick Rinaldi and Dave Shore – remains intact.




The earliest opener in NEMA's history, it is the fourth time in the past six years the club has lifted the lid at Waterford.


Cabral is actually after a fourth opening day victory which would tie him with Bill Eldridge and Dutch Schaefer. Drew Fornoro is the leader with six.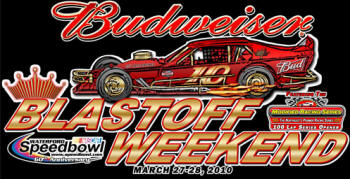 Speedbowl Looks to Its Past
for 60th Season Opener
Waterford, CT (February 4, 2010) – Waterford Speedbowl began operations in 1951 and quickly established itself as being a challenging two-groove racing facility. A commitment to Modified racing and a reputation for competitive motorsports action has endured since. In 2010, the shoreline oval celebrates its 60th anniversary season and will look to the past to guide it to a sixth decade of continuous operation.

Speedbowl Management will waste no time going 'old school' in honor of the milestone, tapping its roots for the March 26th - 28th season opener. Budweiser Blastoff weekend returns in 2010 and serves as New England's kickoff to racing. The event will showcase the Speedbowl's continued loyalty to Modifieds with the popular Modified Racing Series co-headlining the weekend along with the Northeastern Midget Association (NEMA) and the Speedbowl's SK Modifieds®, the premier NASCAR Whelen All-American Series division at the track.

The Blastoff event dates back as early as 1972 in Speedbowl history. It became a mainstay on the schedule, opening each season except one from 1975 until 1997 when the Modified Nationals event debuted. The Modified Nationals, a 150-lap extravaganza for the SK Mods, moves to close the 2010 season along with a visit from the American Canadian Tour (ACT) Late Model Tour.

Tradition of past Blastoff weekends featured a Modified race in which the number of laps matched the year the event was held. In a twist on the original concept, Blastoff weekend's SK Modified® race will now celebrate the Speedbowl's number of years in operation. For this, the Speedbowl's 60th season, the race will be a 60-lapper. The Modified Racing Series will compete in a 100-lap race and the NEMA Midgets go 25 laps in distance. Eleven other divisions, led by a 50-lap Late Model race, join what is sure to be a blockbuster weekend of racing.

The competition level is sure to be at an all-time high at Budweiser Blastoff 2010. In eight previous Modified Racing Series events held at the 'Bowl, there have been eight different winners. Since the division's introduction in 1985, only three competitors have repeat wins in the extra-distance SK Modified® openers held (Ted Christopher, Dennis Gada and Eric Berndt). A hungry and full field of open-wheel experts is expected for both races.

For more details on the Speedbowl's 60th anniversary 2010 season and information on Budweiser Blastoff 2010, race fans and teams can visit www.speedbowl.com.