For Web Ads & other NEMA sponsorship opportunities contact:

Mike Scrivani
day:
781-356-1445
night: 508-584-7748

NEMA Web
Side Bar Ads:
$ 100.

per Calendar Year





---
Contingency Awards
NOTE: To eligible for any of these NEMA Contingency Awards, Your racecar must have a sticker from the company providing the award. If you do not have contingency sticker, please ask a NEMA official for them.
---


CONTINGENCY PROGRAM
The following Mazda Contingency payout is based on the year-end 2008 NEMA Owners Points Championship:
1st Mazda - $1,500
2nd Mazda - $1,000
3rd Mazda - $500
To be eligible for year-end contingency payout, car must have competed with Mazda power in at least 50% of the 2008 season's race events and must compete with Mazda logo decals at all events. Car Owner must be enrolled as a Mazda Team Support Member to claim contingency awards. Please contact Steve Sanders at MAZDASPEED Motorsports Development (800-435-2508) or (www.MazdaMotorsports.com) for more information, decal requirements and a contingency request form.
---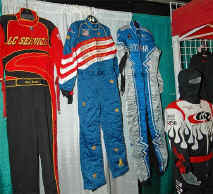 www.design500.com

www.TheRaceDepot.com
Design 500 will award
$ 200 certificates
to the
5th place finisher
and to the
12th place finisher
in each NEMA feature of 2006.
---

$25.00 Certificate
"Hard Luck" Award
---
$150.00 Certificate
to the 6th place finisher
of the NEMA features
---