STAFFORD MOTOR SPEEDWAY
TUESDAY, JULY 6TH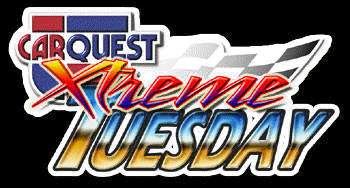 NEMA MIDGETS - ISMA SUPERS
& PRO-4 MODIFIEDS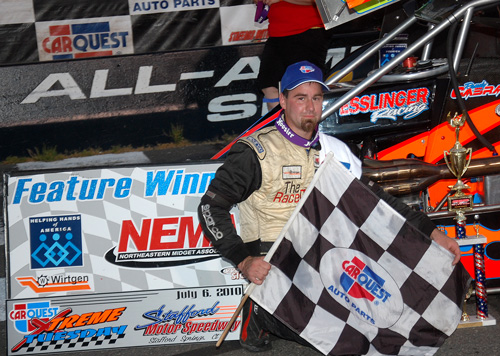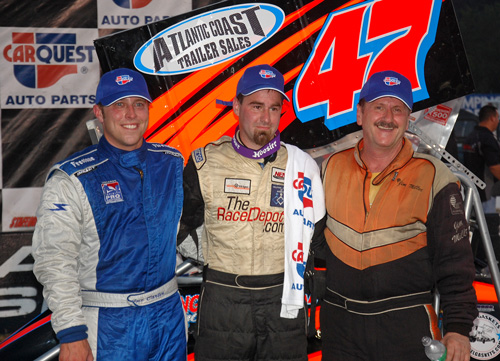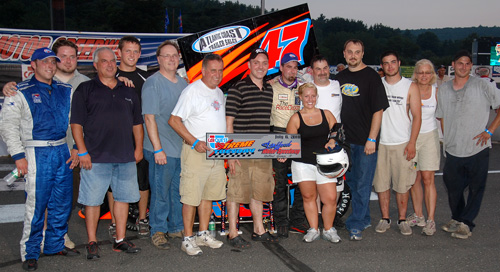 NEMA Feature - Stafford - Tues. July 6th
Pos.
#
Driver
Hometown
Owner
1
47
Randy Cabral
Plymouth, MA
Tim Bertrand
2
3m
Jim Miller
Weymouth, MA
Jim Miller
3
39
Cole Carter
Indianapolis, IN
Tim Bertrand
4
75
Chris deRitis
Philadelphia, PA
Dan

deRitis

5
44
Erica Santos
Franklin, MA
Ed Breault
6
45
Russ Stoehr
Bridgewater, MA
Dumo's Desire Racing
7
29
Jeff Abold
Pennellville, NY
Bobby Seymour
8
A1
Jeff Horn
Ashland, MA
Jeff Horn
9
85
Michael Barnes
Mexico, NY
Michael Barnes

10

9
John Zych, Jr.
Liverpool, NY
John Zych, Sr.

11

98
Mike Roselli, Jr.
Brodheadsville, PA
Mike Roselli, Sr.

12

2
Lee Bundy
Kennebunkport, ME
Lee Bundy

13




DNF

26b
Greg Stoehr
Bridgewater, MA
Greg Stoehr

14




DNF

7ny
Adam Cantor
Dix Hills, NY
Cantor Racing

15




DNF

30
Paul Scally
Raynham, MA
Paul Scally

16




DNF

93x
Mike Horn
Ashland, MA
Mike Horn
---
Cabral Adds Stafford to Win List
Stafford Springs, CT – Using lapped cars to take the lead, Randy Cabral won the 30-lap segment of CARQUEST Extreme Tuesday at Stafford Speedway.

After eight laps of a classic battle, Cabral (Bertrand #47) passed Jim Miller (Miller #3m), the only other leader, in turn two on lap 26. He found all the room he needed on the bottom when Miller, who had thwarted several Cabral challenges, ran into traffic.

It was the first-ever Stafford win for Cabral, a runner-up in the two previous visits. It was his third win of the season, the second in a row.

Cole Carter (Bertrand #39) nipped Chris deRitis (DeRitis #75) to claim third. Erica Santos (Breault #44) was fifth.

"I was actually sitting in second place rooting for him," said Cabral of Miller. In a car that "was maybe better than perfect on the bottom" Cabral was inside Miller often but could not make any of the attempts "stick."

"They were racing," Miller said of the lapped cars he approached heading into one. Trapped behind them, Cabral slipped by.

"I probably could have done it without the lapped cars," Cabral told the media. Miller was doubtful, pointing out he "always had enough" to beat back every pass. "Randy did what he had to do," Miller added.

Coming from eighth, Cabral, now tied for sixth with Johnny Mann on NEMA's all-win list with 29, made almost identical passes in turn three to claim third (from deRitis on lap 10) and second (from Greg Stoehr on lap 15).

Miller, who battled Stoehr briefly in the beginning, had a half straightaway edge when Cabral moved into second.

Seekonk Speedway's Open Wheel Wednesday July 21 is next for NEMA.




Cabral, who kissed the groud in victory lane, was racing with a barrel valve borrowed from the Angelillo crew....It was his second straight hard-fought victory following the battle with Russ Stoehr at Thompson. He downplayed tying Mann on the all-time win list, claiming "I am not yet a Johnny Mann."


Heat winner Cole Carter posted his second straight third in the Bertrand #39. He had "a lot of fun" on a facility "I've always heard so much about.


Cabral's 17.842 was the fastest feature lap.
---
NEMA Midgets Battle Moves to Stafford
Brockton, MA – Russ Stoehr takes a slim 536-530 point lead over Randy Cabral into the Northeastern Midget Association's 30-lap feature at Stafford Motor Speedway's CARQUEST Extreme Tuesday.
Coming off an epic battle last Thursday at Thompson – Cabral beat Stoehr by a foot – both will be looking for their first-even wins on the ultra-quick half mile.

Erica Santos and Jeff Horn may well be the only former Stafford winners in the field. Santos became NEMA's first even female winner at Stafford back in 2007. The ageless Horn, who will turn 65 on Tuesday, won back in 2005.

Two-time defending champion Cabral, after his 29th career NEMA win has had two straight seconds at Stafford. He chased Nokie Fornoro home last year and Bobby Santos III in '08. Third back in 2005, Cabral would very much like to include the half mile on his conquered list.

Five-time Stoehr, who has driven the Angelillo 45 to four straight top fives, would also like to put his Stafford woes to rest.

Lap times in the mid 17 seconds are competitive at Stafford, meaning speeds well in excess of 120 mph. "It's not for the timid," says NEMA President Mike Scrivani Jr.

Adam Cantor, third a year ago, comes to Stafford sitting fourth in points with 498. Other threats include Jim Miller and Greg Stoehr, the latter on his way to a Stafford win in '07 when he ran out of gas.

USAC competitor Cole Carter, off a strong third in the Bertrand #39 at Thompson, will get his look at Stafford. Carter, part of one of racing's most famous families, clearly loves the "speed tracks."




Although a "charter member" of NEMA, the club returned to Stafford in 2004 after a long layoff.


Nokie Fornoro's 17.625 was the quickest lap in last year's feature run.


Bobby Santos III, the Spring Sizzler winner this year, has three Stafford Midget wins.


The next win will put Randy Cabral into a tie with Johnny Mann on the all-time NEMA win list.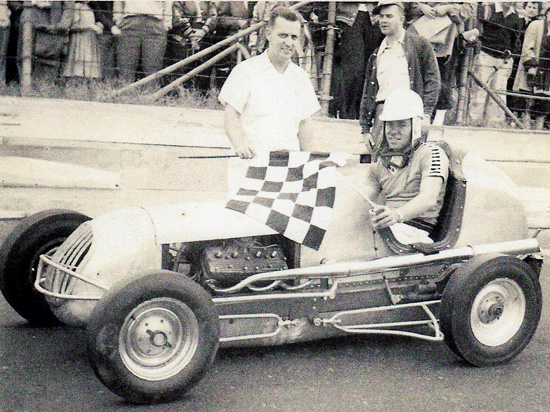 NEMA Looks Back at Stafford Speedway
John DeLeo, driving the Anderson Brothers #22, won NEMA's first visit to Stafford Speedway on Sept. 13, 1953. A New Britain native, DeLeo, defeated Bill Bichteman and Bert Brooks on the fifth-mile paved oval that was inside the half-mile dirt.

CARQUEST Extreme Tuesday will mark the 33rd NEMA visit to Stafford.

"A damn fine car," DeLeo says of the Ford V60 car owned by a Springfield, MA family that built truck bodies. "The thing about the small tracks," continued DeLeo, 84, "if you got into the groove, it was difficult for the others to get by you." The well-traveled DeLeo also won that year at the quarter mile in Manchester, NH. A World War II veteran (Marines), DeLeo raced from 1948 through 1953, retiring when he became a father.