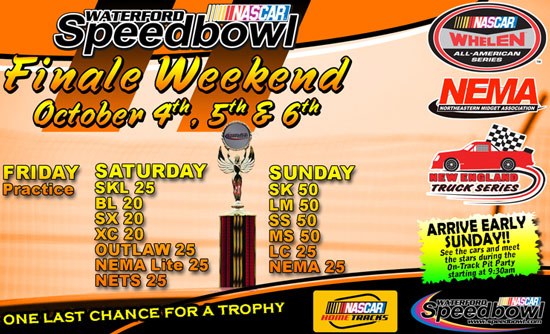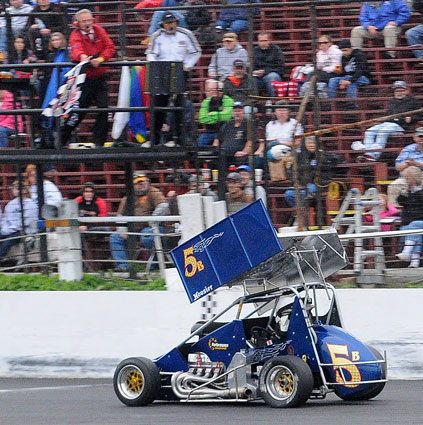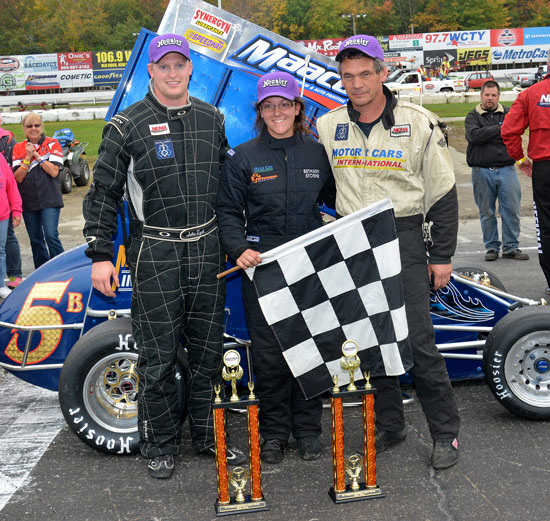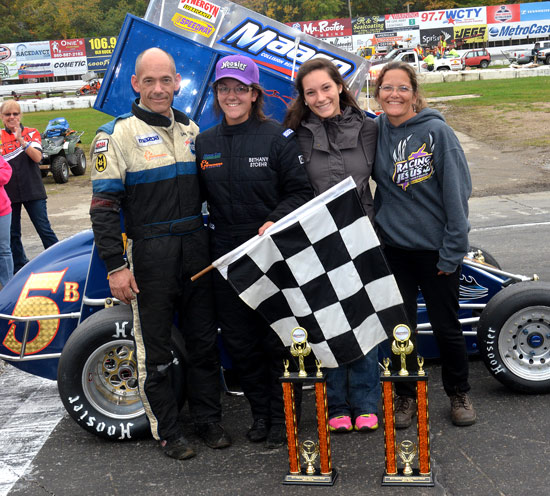 Bethany Stoehr NEMA's Best
At Speedbowl Finale
Waterford, CT – Bethany Stoehr, beating back continued challenges from her uncle Russ Stoehr, won the 25-lap Northeastern Midget Association feature Sunday at Waterford Speedbowl's Finale. It was the first Midget win for Stoehr, 18, who is only the second female winner in NEMA's 61-year old history.

Taking the lead three laps in, Bethany, the daughter of NEMA competitor Greg, survived a series of unusual restarts to finish a tick over a second in front of Russ. It was another chapter in the Stoehr vs. Stoehr wars that are part of NEMA's story.

"I knew [Russ] was behind me," she said. "I just kept telling myself to hold it together."

John Zych Jr. was third and will take a slim point lead into next weekend's Ocktoberfest at Lee USA Speedway. Randy Cabral and Todd Bertrand completed the top five.

The final restart came with 11 laps remaining when Avery Stoehr, the fourth family member in the race, spun. Zych grabbed second on the restart but Russ quickly went around him to regain second and resumed the challenge. "I gave her everything the car had," said Russ following his best finish of the year. "She was just better than we were today."

Following a caution on the initial lap, Joey Payne grabbed the lead. Bethany, who started third, cleared Payne down the backstretch with three gone and two laps later Russ caught her, the tussle for the lead running ahead of a battle for third between Payne and Cabral while Greg Stoehr and Zych fought for fifth.

With 13 laps left, Greg and Seth Carlson ran into fluid dropped by Payne, their day ending in the wall between one and two. Twice the ensuing restart was called back, Bethany, with Cabral behind her, jumping the first time and getting on it too slowly the second time.

"I knew [Russ] was really good on restarts," Bethany explained. "My father always talks about it."

She got away on the third try with Russ again in pursuit. Two laps latter the yellow showed again.

"I was restarting off the leader," said Zych, explaining his move on the last restart. "I saw [Bethany] go so I went." Admitting he had nothing for Bethany, he did "protect the bottom" over the final circuits, "not wanting to go outside and leave it open."




Bethany joins Erica Santos as the only NEMA female winners. Erica won at Stafford back in 2007.


A heat winner on Saturday as was Russ, Bethany had the fastest feature lap – a 13.119), faster than Russ' Saturday best of 13.198.
NEMA MIDGETS - WATERFORD - 10/6/13

Pos.
#
Driver
Hometown
Owner
1
5b
Bethany Stoehr
Bridgewater, MA
MCI Racing/
Greg Stoehr
2
45
Russ Stoehr
Bridgewater, MA
Dumo's Desire Racing
3
9
John Zych Jr.
Mendon, MA
John Zych Sr.
4
47
Randy Cabral
Plymouth, MA
Tim Bertrand
5
39
Todd Bertrand

Suffield

, CT
Bertrand Motorsports
6
4
Ian Cumens

Lydell, PA

Bobby Seymour
7
80
Peter Pernisiglio
Lake Grove, NY
Peter Pernisiglio Sr.
8
44
Joey Payne
Fairlawn, NJ
Ed Breault
9
30
Paul Scally
Raynham, MA
Paul Scally
10
DNF
44a
Avery Stoehr
Lakeville, MA
Ed Breault
11
DNF
26b
Greg Stoehr
Bridgewater, MA
Greg Stoehr
12
DNF
71
Seth Carlson
Brimfield, CT
Gene Feigel
13
DNF
50
Barry Cannon
Bridgewater, MA
Peter Pernisiglio Sr.
14
DNF
99
Paul Bigelow

Kensington

, CT
Susan Santa Maria
15
DNF
35
Anthony Marvuglio
E. Bridgewater, MA
Glen Cabral
16
DNS
77
Doug Cleveland
Sudbury, MA
Mike Luggelle
17
DNS
96
Jim Jackson
Avoca, PA
Jim Jackson
18
DNS
21
Jim Chambers
Atkinson, NH
Mike Chambers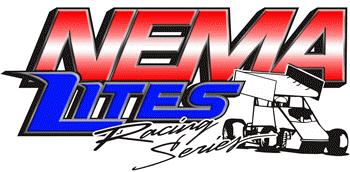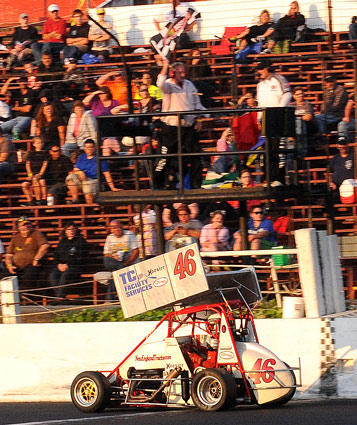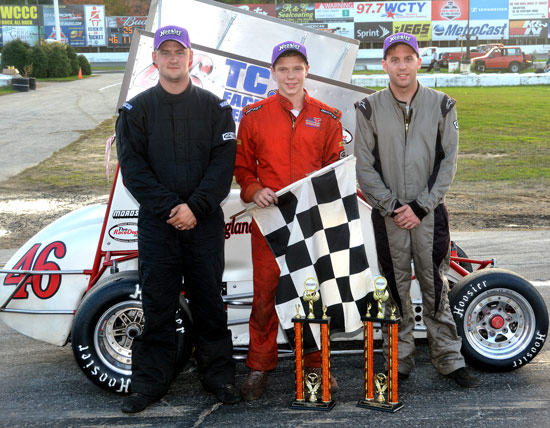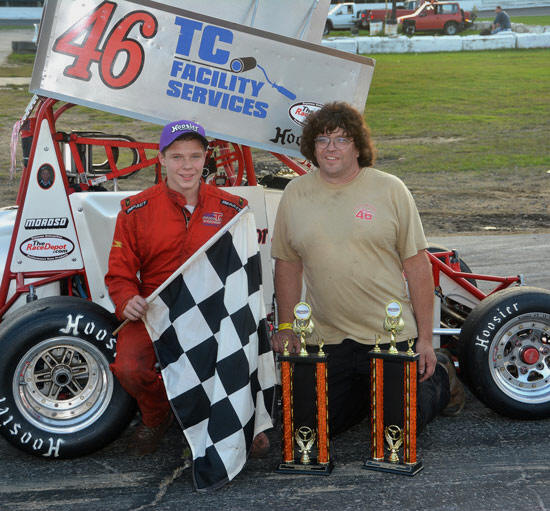 Johnson Gets First At Finale
Waterford, CT – Kenny Johnson left no doubt about his first-ever Midget victory, dominating the 25-lap Northeastern Midget Association Lites feature Saturday night at Waterford Speedbowl's Finale.

Starting sixth, Johnson took the lead from Paul Bigelow on the front stretch with 16 laps remaining and went on to a 1.4 seconds victory over Jake Stergios. Johnson needed less than six minutes (5.57) to cover the distance, grabbing fastest lap honors (13.964-96.68 mph) as well.

Bigelow, the only other leader, held on for third. Christian Briggs passed Avery Stoehr just a few feet in front of the checker to claim fourth.

Settling into third at the start, Johnson took second from Stoehr coming out of two with five gone. He battled Bigelow for two laps, some of side-by-side, before the winning move down the front stretch. He then ran away.

Coming from the 12 starting spot, Stergios passed Stoehr for third with 13 left and a lap later Bigelow for second but was a straightaway behind the leader. "I was hoping for a caution," Stergios told the crowd. "That was the only way I was going to catch Kenny today."

Carl Mederios and Danny Cugini, running first and second in points, finished sixth and seventh. The championship battle will go right to the final race next weekend at Lee USA Speedway's Ocktoberfest.




Johnson and Briggs were the heat winners, Briggs turning a 13.9 lap.


ISMA regular Alison Cumens spelled her brother Ian in the Seymour #9, finishing 12th.


Keith Rocco was a crash victim in the Manafort car.


Johnson was the eight different Lites winner of the season.
NEMA LITES - WATERFORD - 10/5/13

Pos.
#
Driver
Hometown
Owner
1
46
Kenney Johnson
Bethany, CT
Jeff Johnson
2
11
PJ Stergios
Candia, NH
Bill Stergios
3
31
Ryan Bigelow

Kensington

, CT
Randy Bigelow
4
44
Christian Briggs
Mattapoisett, MA
Christian Briggs
5
15a
Avery Stoehr
Lakeville, MA
MCI Racing LLC
6
50
Carl Medeiros Jr.
Westport, MA
Carl Medeiros Sr.
7
51
Danny Cugini
Marshfield, MA
D. Cugini
8
45
Brandon Igo
Wilbraham, MA
David Igo
9
94
Logan Rayvals
Brockville, ONT
Craig Rayvals
10
29
Ryan Krachun
Neschanic Station, NJ
Mike Krachun
11
46x
Andy Barrows
New Ipswitch, NH
Dustin Anderson
12
9
Alison Cumens

Lydell, PA

Bobby Seymour
13
4
Jamie Falconi
Southborough, MA
Paul Scally
14
18
DJ Moniz
Fairhaven, MA
David Moniz
15
21
Anthony Payne

Fairlawn, NJ

Jennifer Scrivani
16
7
Randy Cabral
Plymouth, MA
Gregory Olson
17
41
Megan Cugini

*

Marshfield, MA
D. Cugini
18
52
Barry Cannon
Bridgewater, MA
Kevin Park
19
DNF
25
Richie Morocco

*

Plainville, MA
Richard Morocco
20
DNF
39
RJ Tufano
West Haven, CT
RJ Tufano
21
DNS
93
Jake Smith
Stroudsburg, PA
Ted Smith
22
DNS
76
Keith Rocco
Wallingford, CT
Frank Manafort
* Rookie
NEMA Stretch Run
Begins at Waterford
Brockton, MA – Waterford Speedbowl's Finale, Oct. 5-6, begins the traditional "stretch run" for the Northeastern Midget Association. Point races take center stage as both NEMA and the NEMA Lites have places on Waterford's two-day season-ender.

John Zych Jr., a four-time winner this season, will take a 17-point edge on four-time and defending champion Randy Cabral in Sunday's 25-lap feature. It is NEMA's fourth visit to the Speedbowl this season.

The Lites point race - three-time winner Carl Mederios Jr. is 51 up on Danny Cugini – could well be decided in Saturday's 25-lap Lites feature. Both NEMA and the Lites will qualify on Saturday.

The Zych- Cabral battle has raged throughout the season. Both have won at Waterford in the past and both were runners-up there this season. Getting to the front as quickly as possible could well be the secret at a facility where 12-seconds laps are no longer a rarity. Anthony Marvuglio turned a 12.933 en route to winning the Hammond Memorial earlier this summer.

The owners battle between John Zych Sr. and Tim Bertrand is equally close. Bertrand cars, in fact, will be seeking a Waterford sweep – Todd Bertrand winning twice and Marvuglio once.

It does not stop with the top two. Positions three through fifth are still in question among Todd Bertrand, rookie Ian Cumens and Russ Stoehr, the latter hoping Waterford provides an avenue out of the doldrums for himself and the Dumo's Desire team. Russ Stoehr and Cabral each have eight Speedbowl wins.

Seth Carlson and Bethany Stoehr hope to prove their sterling performances at Owsego were not flukes. Greg Stoehr, third at Oswego and Joey Payne will be looking for a return to Waterford's victory lane. Rookie Jim Chambers and Paul Scally are among the other contenders at a track that has a history of first-time winners.

Waterford, which hosted the first-ever Lites race back in 2008, now plays a major role in determining the division's first "count all the races" champion. Mederios, the biggest winner over the past two seasons, hopes to move closer to the crown while the ever-consistent Cugini aims to stay in contention
.
Avery Stoehr, who sits third in points seeks a second Waterford victory this season while rookie Richie Morocco hopes to follow up Oswego with a second triumph. Ian Cumens, doing double duty all year for the Seymour family, Brandon Igo and rookie Kevin Hutchens are other favorites.

The stretch drive will continue with Lee USA Speedway's Oktoberfest on Oct. 12-13 and Thompson Speedway's World Series Oct. 19-20. The Lites finish the season at Lee.